Summer is upon us and H+H is excited to once again offer the New Voices Summer Chorus for students entering grades 2-5 in the fall. This year's sessions will be online with optional outdoor in-person rehearsals offered at the start and end of the series.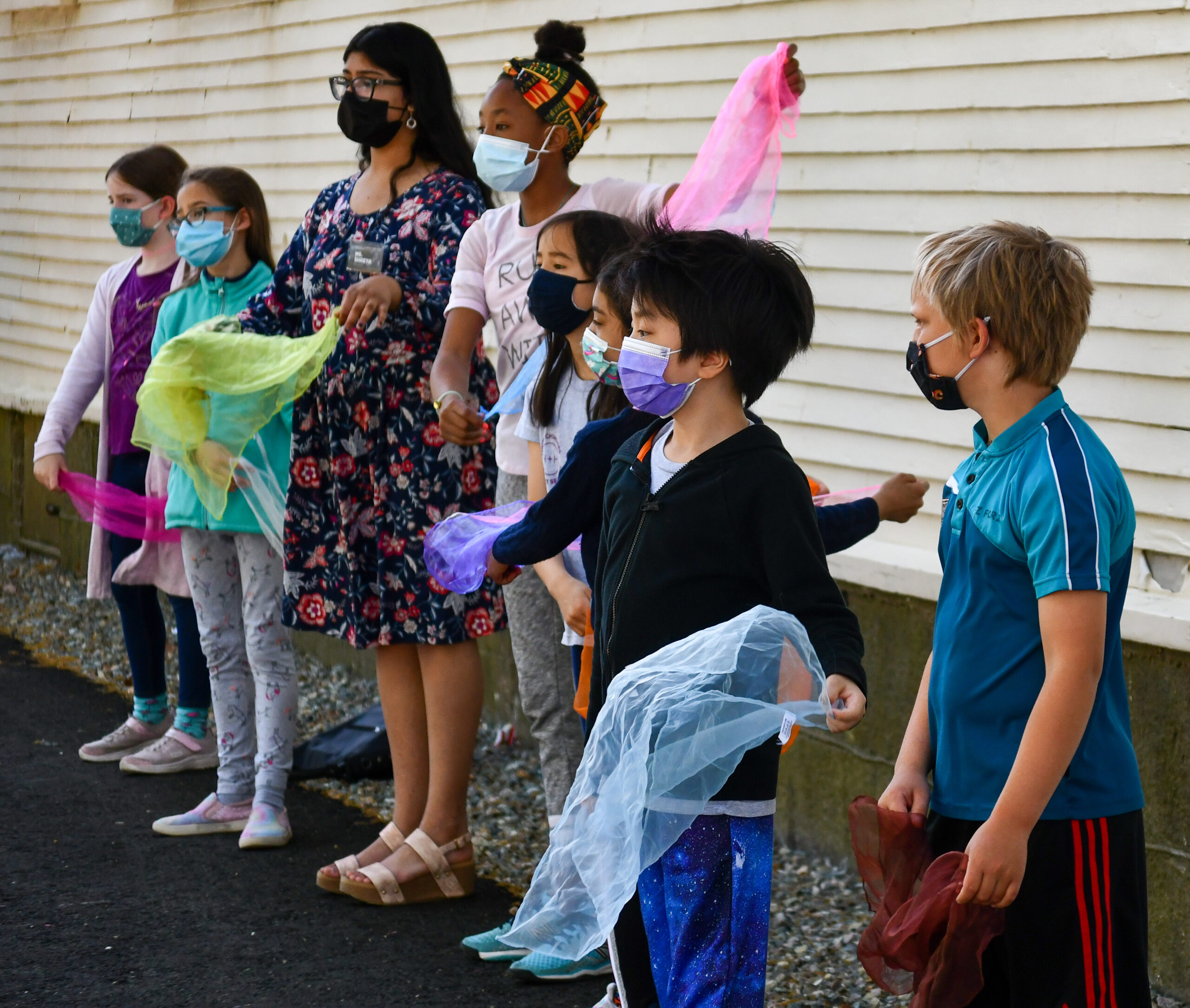 Young musicians can look forward to a lot of fun singing together, deepening friendships, and learning music from three continents with instructor Nurt Villani. The New Voices Summer Chorus offers both group music-making and individual vocal and musicianship skills-building in a warm, welcoming environment for any young person who is eager to learn more about their unique voice. This year's session will be in collaboration with the TiTi Ta Children's Chorus in Popayán, Colombia. The two groups will have joint online rehearsals and present a short virtual concert together as a culminating celebration. Students will also be joined in performance by professional musicians of H+H.
WHEN ARE REHEARSALS?
Saturday, June 19 - Families choose: outdoor rehearsal in Boston or online rehearsal
Tuesday, June 22 - Online rehearsal
Saturday, June 26 - Online rehearsal with additional optional online social gathering
Tuesday, June 29 - Online rehearsal
(No rehearsal on the Fourth of July weekend)
Tuesday, July 6 - Online rehearsal
Saturday, July 10 - Online rehearsal with additional optional social gathering
Tuesday, July 13 - Online rehearsal
Saturday, July 17 - Families choose: outdoor rehearsal in Boston or online rehearsal
Rehearsals will be 45 minutes in length. Singers will rehearse in groups of 10 students online. Tuesday evening rehearsals will take place between 5-6:30 pm and Saturday rehearsals with the optional social gatherings will be between 9:00-11:15am.
WHAT CAN I EXPECT IN THE REHEARSAL SESSION?
We will start with fun warm-ups and time to get to know each other, work on musicianship skills, and spend time on our repertoire. Singers will have the opportunity to sing individually and receive positive and constructive comments.
WHAT IS THE OPTIONAL ONLINE SOCIAL GATHERING?
The online social time, led by the H+H Youth Choruses Coordinators, provides a time for students to interact with each other outside of the rehearsal time. Social time includes games, craft-making, singing, easy songwriting, and more to build the community within New Voices.
WHAT SAFETY PROTOCOLS ARE IN PLACE FOR THE OUTDOOR REHEARSALS?
Outdoor rehearsals will follow the Covid safety protocols in place as per the latest City of Boston regulations. All staff and students will be masked and will complete a health attestation prior to their participation. Students will be distanced while singing.
DOES MY SINGER NEED TO READ MUSIC TO PARTICIPATE?
No prior experience with music is necessary! The majority of our music learning in this ensemble takes place by listening and responding, not from reading music.
WHAT ARE THE EXPECTATIONS FOR PRACTICING BETWEEN SESSIONS?
Each week, singers will have specific music to focus on in preparation for the rehearsals, with audio and video material provided to support their learning. We find that often the singers teach everyone in their home their H+H songs because they sing them all the time!
HOW WILL MY SINGER CONNECT WITH THE ONLINE REHEARSALS? WHAT WILL I NEED TO PROVIDE FOR THEM TO BE SUCCESSFUL?
We use Zoom for the online rehearsals so your singer will need stable Internet and a video camera. To participate in the group video projects, they'll need a pair of headphones. Please help your singer find a space free from distraction where they can focus on their rehearsal. All singers will receive a welcome packet as they register with all the print materials they'll need to have for the series.
TUITION
Tuition is $125. Generous financial aid is offered, so the ability to pay tuition is never a barrier to participation.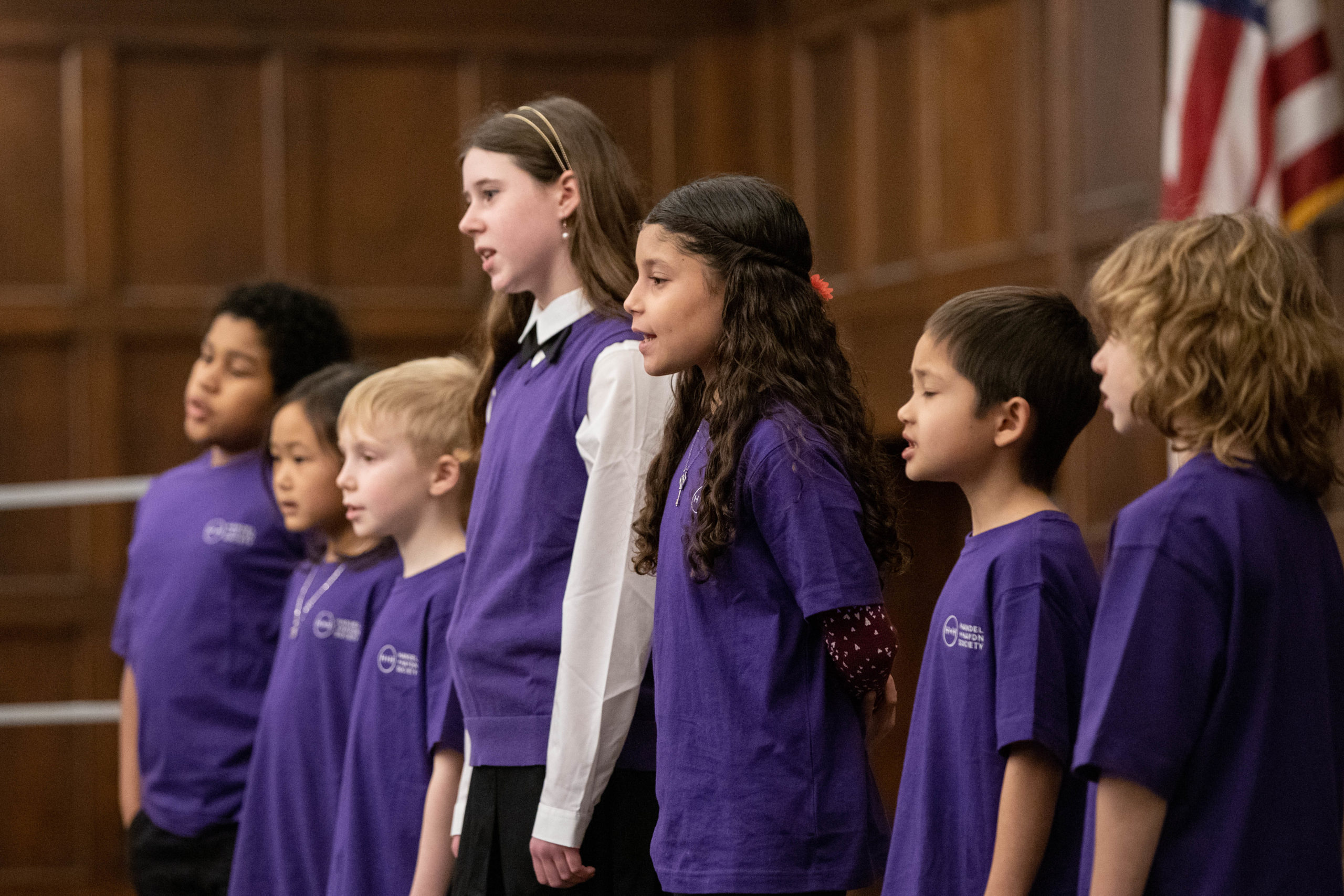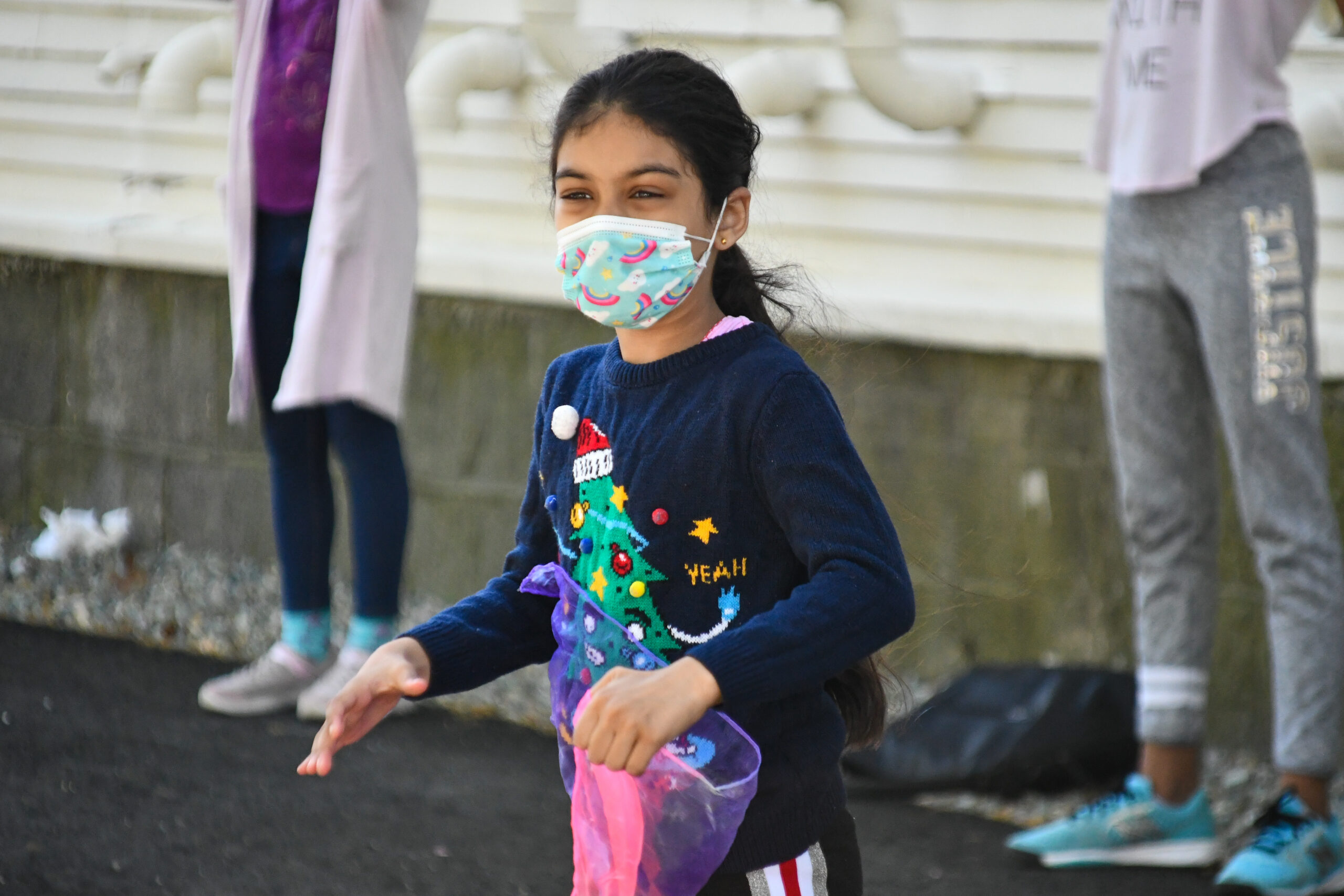 If you have any questions, please contact Penny Ouellette, Manager of Education and Community Engagement, at 617.262.1815 or penny@handelandhaydn.org.