New Voices Summer Series
Songs inspired by nature/Canciones inspiradas en la naturaleza 
Spend the summer connecting with nature through song! New Voices is a beginning choral experience for children entering grades 2-4 who show a strong interest in music and a desire to sing. This online series offers both group music-making and individual vocal and musicianship skills-building in a warm, welcoming environment for any young person who is eager to learn more about their unique voice. We'll sing music in many languages from around the world and partner with the Titi Ta Children's Choir from Popayan, Colombia to perform a virtual concert at the end of the summer!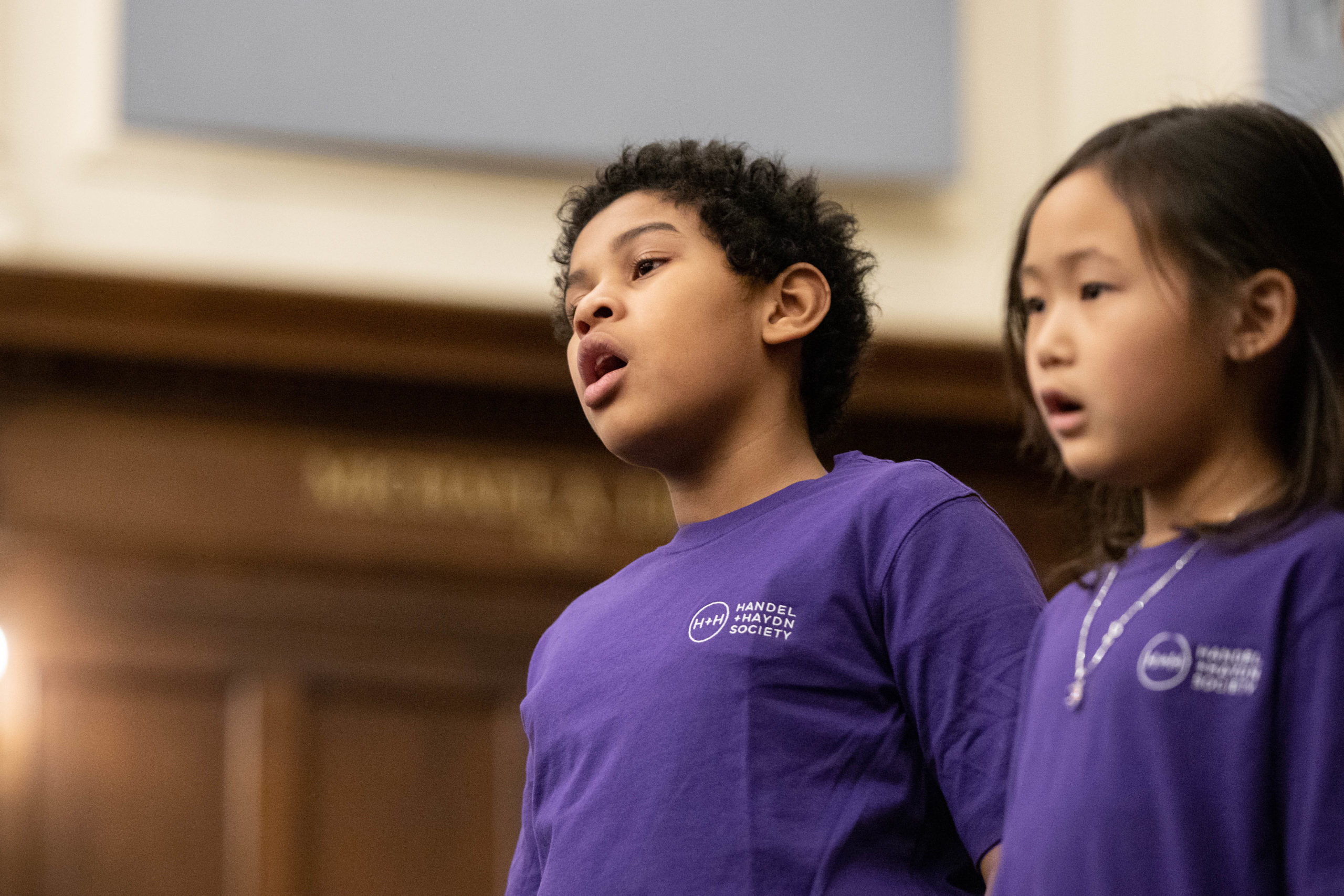 About the series
For students entering grades 2 - 4
8-week series from June 20 - August 15 (except July 4)
Saturdays from 9:00 - 9:30am or 9:30 - 10:00am
Conducted by HHYC faculty member Nurt Villani
Tuition is $125. Generous financial aid is offered, so the ability to pay tuition is never a barrier to participation.
What can I expect in the Saturday session?
Singers will be placed in groups of no more than 6 students for their Saturday sessions. We will start with fun warm-ups and time to get to know each other, work on musicianship skills, and spend time on our repertoire. Singers will have the opportunity to sing individually and receive positive and constructive comments.
Does my singer need to read music to participate?
No prior experience with music is necessary! The majority of our music learning in this ensemble takes place by listening and responding, not from reading music.
What are the expectations for practicing between sessions?
Each week, singers will have a specific piece of music to focus on in preparation for Saturday's rehearsal, with audio and video material provided to support their learning. We find that often the singers teach everyone in their home their H+H songs because they sing them all the time! They will also have a weekly playlist of music to listen and respond to using a variety of forms of creative expression.
How will my singer connect with the Saturday session? What will I need to provide for them to be successful?
We use Zoom for the group sessions so your singer will need stable Internet and a video camera. To participate in the group video projects, they'll need a pair of headphones. Please help your singer find a space free from distraction where they can focus on their rehearsal. All singers will receive a welcome packet as they register with all the print materials they'll need to have for the series.
This series is now at capacity. To learn more about education programs that H+H has to offer, please contact Penny Ouellette, Manager of Education and Community Engagement, at 617.262.1815 or penny@handelandhaydn.org.