COLLABORATIVE YOUTH CHORUSES CONCERT
About the H+H Youth Choruses
The H+H Youth Choruses inspire and unite young people ages 7-18 through transformative experiences with music in a welcoming environment where singers can be their true selves. Singers gather on Saturdays in Brookline to sing in choral ensembles, have small group vocal instruction, and participate in weekly musicianship classes. Singers in HHYC collaborate with other youth choral ensembles, perform throughout New England and on tour, and work regularly with professional artists including the H+H Orchestra and Chorus. H+H offers seven youth choral ensembles to meet the skills and interest of every young artist.
Youth Chorale is known for its compelling performances of a wide variety of repertoire for treble voices. The ensemble performed at the dedication of the Leonard P. Zakim Bunker Hill Memorial Bridge on national television with Bruce Springsteen, and has sung for the Democratic National Convention, at the American Choral Directors Association (ACDA) division conference, and in performances with other area organizations including the Boston Lyric Opera, Brookline Chorus, and Heritage Chorale. Youth Chorale regularly collaborates with children's choirs and recently sang with the Cape Cod Children's Chorus and Rhode Island Children's Chorus.
Concert Choir is for treble singers who demonstrate the maturity, interest, and musical skills to study and perform advanced level choral music. The ensemble regularly collaborates on performances with the H+H Orchestra and Chorus, including the annual Every Voice concerts directed by Reginald Mobley. Concert Choir was selected to perform for the March 2020 American Choral Directors Association Eastern Conference in Rochester, NY and sang this year on the H+H Baroque Christmas subscription concerts at NEC's Jordan Hall.
About the Hampshire Young People's Chorus
The Hampshire Young People's Chorus (YPC) is an award-winning youth choir for singers ages 8-16, offering children the opportunity to experience choral singing in a joyful and welcoming atmosphere. Healthy vocal technique and fundamental music skills are taught through singing a wide range of music from many styles and traditions. The choir's roster currently includes nearly 30 young people from 7 different towns, divided into two age divisions – Concert Choir and Chamber Singers.
The Young People's Chorus has performed widely, including collaborations with Handel and Haydn Society Youth Choruses, UMass Opera Workshop, Panopera, Valley Winds, Young@Heart Chorus, The Sweetback Sisters, Natalie MacMaster, Illuminati Vocal Arts Ensemble, Amherst College and Smith College Orchestras, University Chorale, Pioneer Valley Symphony, Old Deerfield Productions and Amherst Ballet. They have participated in numerous choral festivals and have hosted children's
choirs from Boston, Chicago and the Czech Republic. The Chamber Singers took first place in the children's choir division of WGBY's Together In Song choral competition four years in a row. They have traveled to Philadelphia, New Jersey and Chicago on
choir exchanges and also participated in the Sing A Mile High Festival in Denver. For more information please visit www.hampshireypc.org.
Sesere eeye
Text: Anonymous
Sesere eeye, seesere eeye nar in ar in a roparte
Roparte marowsi amma te sesere eeye.
Sesere eeye is an example of Island Song, short songs from the Torres Strait Island that are strongly Polynesian in origin and deal with matters of everyday life. Since these songs evolved from the variety of languages on the Torres Strait Island, no formal translation exists for the texts. Sesere eeye refers to the wind and the effects of the wind blowing on the mountains.
Titania's Lullaby
Text: William Shakespeare (1564-1616)
You spotted snakes with double tongue,
Thorny hedgehogs, be not seen;
Newts and blind-worms, do no wrong,
Come not near our fairy Queen.
Philomel with melody
Sing in our sweet lullaby;
Lulla, lulla, lullaby; lulla lulla lullaby:
Never harm,
Nor spell, nor charm
Come our lovely lady nigh;
So good night, with lullaby.
Weaving spider, come not here;
Hence, you long-legg'd spinners, hence!
Beetles black, approach not near;
Worm nor snail, do no offense.
Homeward Bound
Text: Marta Keen
In the quiet misty morning
When the moon has gone to bed,
When the sparrows stop their singing
And the sky is clear and red,
When the summer's ceased its gleaming,
When the corn is past its prime,
When adventure's lost its meaning,
I'll be homeward bound in time.
Bind me not to the pasture;
Chain me not to the plow.
Set me free to find my calling
And I'll return to you somehow.
If you find it's me you're missing,
If you're hoping I'll return,
To your thoughts I'll soon be list'ning
In the road I'll stop and turn.
Then the wind will set me racing
As my journey nears its end,
And the path I'll be retracing
When I'm homeward bound again.
Metsa Telegramm
Text: Ira Lember
Tok, tok, tok, rähn see telegramme toksib.
Tok, tok, tok, Ärge murdke puude oksi!
Tok, tok, tok, üle metsa keset vaikust
Tok, tok, tok, rähni teade kõikjal kaigub
Hoidke ilu, metsa elu! Olgu teile sõbraks ju siin iga puu!
Ja kaitskem metsa kaunist rüüd.
Siis mets meil mühab alati.
Ka linnupesi kaitske pesi nii, et kajaks rõõmus linnu hüüd.
Tok, tok, tok, the woodpecker telegrams/knocks.
Tok, tok, tok, don't break the trees' branches!
Tok, tok, tok, above the forest, amidst the silence,
Tok, tok, tok, the woodpeckers' message is echoing everywhere.
Preserve beauty, forest life! Be a friend to every tree that is already here.
And let's protect the forest's beautiful garment.
Then the forest murmurs for us to always protect birds' nests
so that joyful birds' calls will echo.
Music of Life
Text: George Parsons Lathrop (1851-1898)
Music is in all growing things;
And underneath the silky wings
Of smallest insects there is stirred
A pulse of air that must be heard.
Earth's silence lives, and throbs, and sings.
If poet from the vibrant strings
Of his poor heart a measure flings.
Laugh not, that he no trumpet blows,
It may be that Heaven hears and knows,
His language of low listenings.
Music, music is in all living things.
A Million Nightingales
Text: Mahmoud Darwish
I have a million nightingales on the branches of my heart.
singing freedom, freedom, freedom!
Schmückt das frohe Fest mit Maien
Text: Joan C. Conlon
Schmückt das frohe Fest mit Maien, eilet,
eure Brust zu weihen,
macht des Herzens Tore weit!
Schmückt das frohe Fest mit Maien,
eilet, eure Brust zu weihen,
macht das Herzens Tore weit!
Der Geist, dem tausend Geister frohnen will jetzt in unsren Seelen wohnen,
O tröstlich's Pfand,
O tröstlich's Pfand der Seligkeit!
Come, enjoy God's festive springtime, hasten,
come, rejoice in God's greatness,
come and fill your hearts with joy.
Come, enjoy God's festive springtime,
come come quickly hasten,
Come and fill your hearts with joy.
The love of God is all embracing,
enfolding all those who seek him,
O pledge thy love,
O pledge thy faith and love to God!
Song to the Moon
Text: Hebridean poems
I am turning my eyes to the sky,
I am lifting my eyes to the stars,
I am raising my eyes to you,
bright new moon.
As you shine in the starry night,
As you lighten the darkened world,
As you radiate calm and peace,
Bright new moon, bright new moon.
Be your light above for all of those in need,
Be your guidance below for voyagers to heed;
Be your luster bright for each and every one,
Be your course complete when morning's light is come.
I am turning my eyes to the sky,
I am lifting my eyes to the stars,
I am raising my eyes to you,
bright new moon.
As you shine in the starry night,
As you lighten the darkened world,
As you radiate calm and peace,
Bright new moon, bright new moon!
Circles of Motion
Text: Joy Harjo (b. 1951)
To pray you open your whole self
To sky, to earth, to sun,
To one whole voice that is you.
And know there is more
That you can't see, can't hear,
Can't know except in moments
and in Circles of motion, circles of motion.
Like eagle that Sunday morning
Circled in blue sky,
swept our hearts clean With sacred wings.
We see you, see ourselves and know
That we must take the utmost care
And kindness in all things.
Breathe in, breathe in,
Knowing we are made of All this,
and breathe, breathe in,
knowing We are truly blessed
because we Were born within a circle of motion, circle of motion.
Like eagle rounding out the morning,
We pray it will be done
in beautry, in beautry.
Whenever the Wind is High
Text: Robert Louis Stevenson
Whenever the moon and stars are set,
Whenever the wind is high,
All night long in the dark and wet,
A man goes riding by.
Late in the night when the fires are out,
Why does he gallop and gallop about?
Whenever the trees are crying aloud,
And ships are tossed at sea,
By, on the highway, low and loud,
By at the gallop goes he.
By at the gallop he goes, and then
By he comes back at the gallop again.
When the wind is high,
A man goes riding by.
When ships are tossed at sea,
By at the gallop goes he.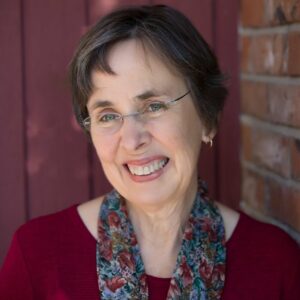 K.C. Conlan is the Artistic Director of the Hampshire Young People's Chorus. She received a Bachelor of Music from the Boston Conservatory of Music and a Master of Music from the University of Massachusetts. She taught vocal music at The Common School in Amherst for 20 years and also taught in the Brookline, Amherst, and Northampton public schools and at UMass. She has advanced training in the Orff and Kodály approaches, and has directed the children's program at the Western Wind Ensemble Singing Workshops at Smith College. K.C. has also served on the board of the Massachusetts chapter of the American Choral Directors Association.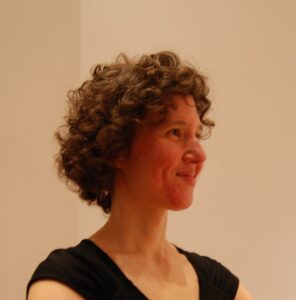 Reka Peterson has been working with young singers in the Boston area and the Pioneer Valley since 1999. Reka is a graduate of Vermont College, and received her Kodály Training at the New England Conservatory. She was on the staff of SING!, a summer vocal intensive for kids and teens at Amherst College, where she conducted the choirs and is currently the Assistant Director of the Hampshire Young People's Chorus. Reka studied voice with Dr. Karen Smith Emerson.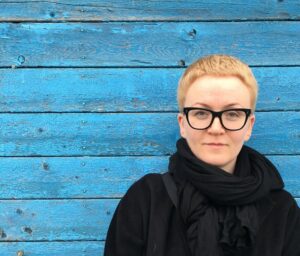 Triin Vallaste holds a PhD in Ethnomusicology from Brown University and a BA in musicology from the Estonian Academy of Music and Theatre. She has been active as a chamber musician and accompanist in the Pioneer Valley since 2006. Currently, she is the Program Coordinator for the Center for Humanistic Inquiry at Amherst College and the Accompanist for the Hampshire Young People's Chorus. Triin lives in Pelham with her husband and two daughters.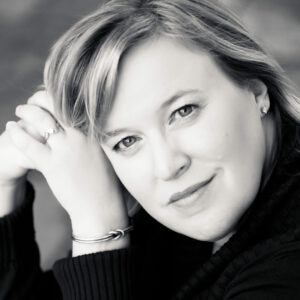 Dr. Jennifer Kane is in her ninth season as a conductor with the Handel and Haydn Society Youth Choruses, where she conducts the Concert Choir, Treble Chorus, and Youth Chorale. Kane has conducted HHYC choristers in prestigious venues such as Jordan Hall and Boston Symphony Hall and was selected to perform for the Eastern Region Conference of the American Choral Directors Association in Rochester, NY, in 2020. In addition to striving for musical artistry, Kane is committed to using choral music to build community and foster leadership among her singers. In addition to her work with young voices, Kane is passionate about choral repertoire for adult treble voices. She is the Founder and Artistic Director of NOVA Women's Choral Project, an organization that uses innovative choral experiences to raise awareness of issues that impact women and the community.
Kane's previous engagements include serving as Music Director of Cantilena Women's Chorale, Guest Conductor of the Concord Women's Chorus, Founder and Artistic Director of the Worcester Children's Chorus, Conductor of the Spivey Hall Young Artists, and Artistic Director of Atlanta Schola Cantorum. She has prepared choirs for collaborations with groups such as the Cantata Singers, the Back Bay Chorale, the Boston Symphony Orchestra, Voices Rising, and the Worcester Chorus. She received a B.A. in Music from Furman University, an M.M. in Choral Conducting from Georgia State University, and a D.M.A. in Conducting from Boston University.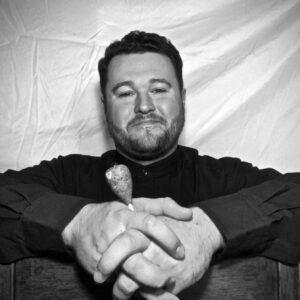 An avid conductor, singer, and music educator based in Massachusetts, Andrew Milne is thrilled to be on the faculty of H+H as an Assistant Conductor with the Youth Choruses. Outside of H+H, he serves as Director of Choirs and Theater at The Bromfield School in Harvard, MA, working with students in grades 6-12 in four curricular choirs, an extra curricular choir, classroom music and theater courses, and extra curricular theater. Andrew also serves as Music Director of the Westborough Community Chorus in Westborough, MA, working with singers ages 18-85. In addition to his conducting, Andrew is a regular chorister and has sung with choirs such as the internationally acclaimed choirs of Joyful Noise in Torrington, CT with Dr. Gabriel Lofvall, and the Worcester Chorus under Dr. Chris Shepard. His conducting teachers have included Dr. Vernon Huff, Dr. Edward Bolkovac, and Dr. Julie Hagen. In 2014 Mr. Milne was honored as the recipient of the Evangelyna Etienne Scholarship Award given by H+H to a member of the HHYC community for commitment and passion for vocal music. Mr. Milne is passionate about community music making, sparking a joy and love of singing in his students, and helping singers understand and navigate the voice change. Andrew is an active member of NAfME, ACDA, and Pi Kappa Lambda and holds a Bachelor's in Music Education from SUNY Fredonia and a Master's in Music Education: Choral Conducting from The Hartt School.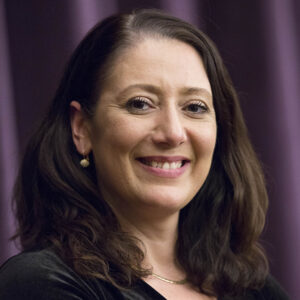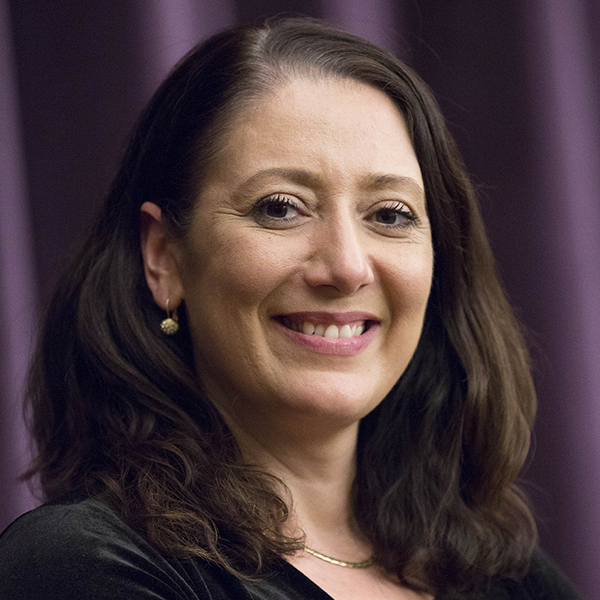 Maria Rivera White is currently the full time music director for St. Oscar Romero Parish in Canton. She studied at the Naples Conservatory of Music, and received her Bachelor of Music from the Eastman School of Music in Piano Performance. Her Master's degree from The Juilliard School is a double major in Collaborative Arts which includes Vocal Accompanying/Coaching. She has performed in such venues as Weill Recital Hall at Carnegie Hall, Steinway and Alice Tully Halls, and the Kyoto International Music Festival. Maria was an adjunct instructor in piano for eight years at Vassar College in New York, where she performed solo piano works on the annual Vassar College Modfest. She performed the world premiere of Vassar composer Suzanne Sorkin's solo piano piece Falling through Crimson and Lead at Merkin Hall, NYC, which she later recorded. She continues performing throughout the US and abroad, most recently in Tallin, Estonia with violinist Gary Ronkin.