H+H Youth Choruses Spring Concert
Enjoy the amazing work of all of our H+H Youth Choruses singers at the HHYC Spring Concert on May 22 at 3:00 PM!
Tickets are $10 and the concert is open to the public.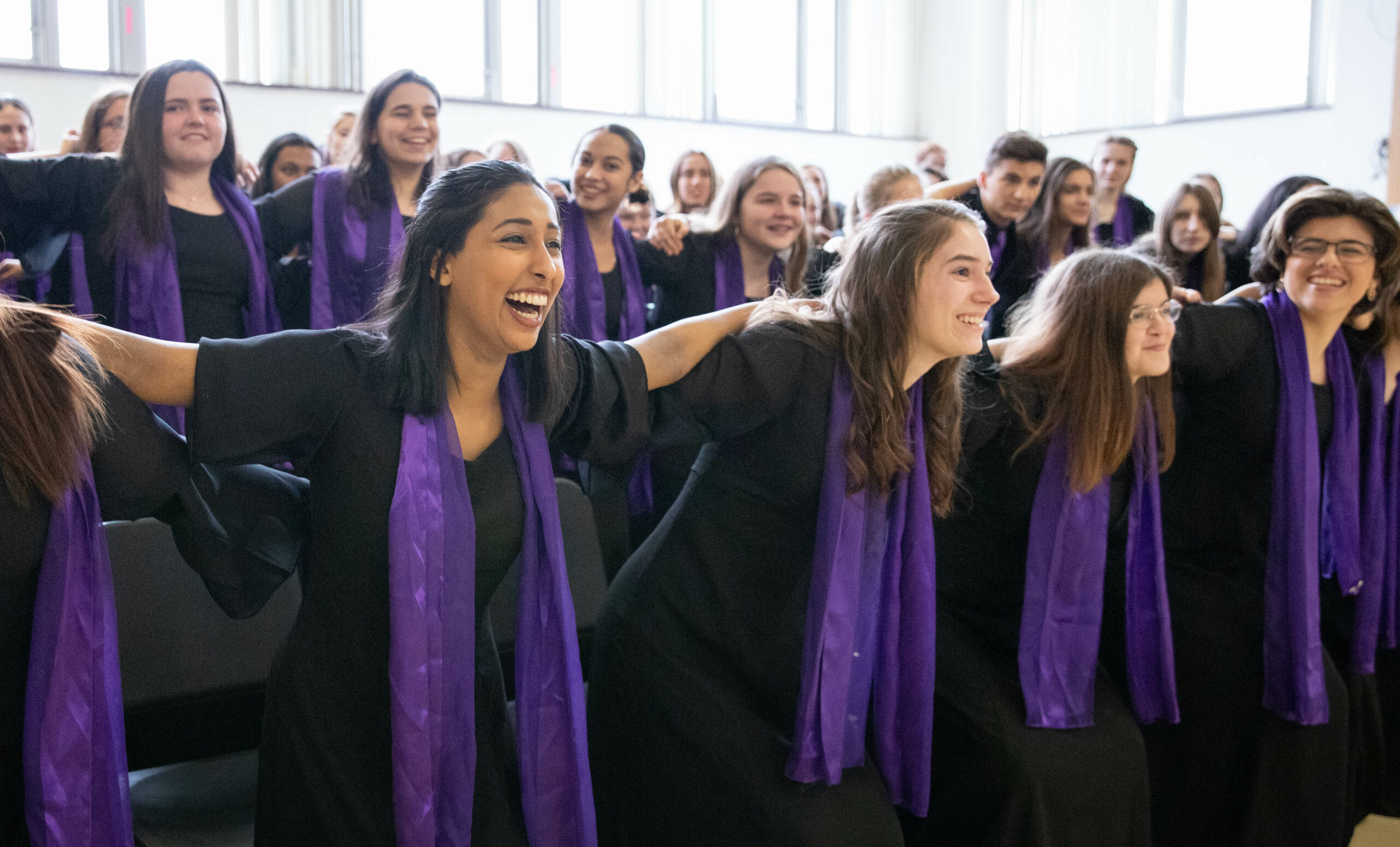 About the Concert
Students will perform music that is a joy-filled celebration of the season with all of our HHYC ensembles performing works from various genres. Enjoy an afternoon of soul-nourishing and beautiful music making from our talented Youth Choruses as they perform songs by composers Florence Price, Stephen Sondheim, George Frideric Handel, Franz Joseph Haydn, and many more!
Sunday, May 22, 2022
3:00PM
Roxbury Community College Media Arts Center
1234 Columbus Ave, Boston, MA
H+H is deeply committed to the health and safety of our audience members, staff, and musicians. Please find our health and safety guidelines for this performance at Roxbury Community College by clicking below.
Performers
H+H Youth Choruses Ensembles
New Voices, Treble Chorus, Youth Chorale, Concert Choir, Chorus of Sopranos and Altos, Chorus of Tenors and Basses, Chamber Choir
Conductors
Alyson Greer Espinosa
Dr. Jennifer Kane
Dr. Kevin J. McDonald
Andrew Milne
Nurt Villani
Collaborative Pianists
Leona Cheung
Andrew Mattfeld
Dr. Pei-yeh Tsai
Maria Rivera White
Music
Albrecht: The Elegant Penguin
J.S. Bach: "Wir eilen mit Schwachen, doch emsigen Schritten" from Cantata, BMV 78, Jesu, der du meine Seele
Carissimi: "Plorate filii Israel" from Jepthe
di Lasso: Matona Mia Cara
Elberdin: Malakatumba
Elberdin: Sleep my Little Sea
Glick: Psalm 23
Handel: "Let their celestial concerts all unite" from Samson
Haydn: "Gloria" from Theresienmesse
Hugh: Clear Water
Mendelssohn: Laudate Pueri Dominum
Mozart: "Laudate Dominum" from Vesperae Solennes de confessore
Naverud: Let the Music Fill You Soul
Negro spiritual: I'm On My Way
Newfoundland folk song: A Great Big Sea
Ogura: Hotaru Koi
Price: Moon Bridge
Saint-Saëns: Soirée en Mer
Scilar: Lua, Lua, Lua
Sondheim: "Children will Listen" from Into the Woods
Strid/Donnelly: Me and My Bonnie
Traditional American folksong: My Bonnie Lies Over the Ocean
Quaker song: How Can I keep from Singing