H+H Youth Choruses
Treble Chorus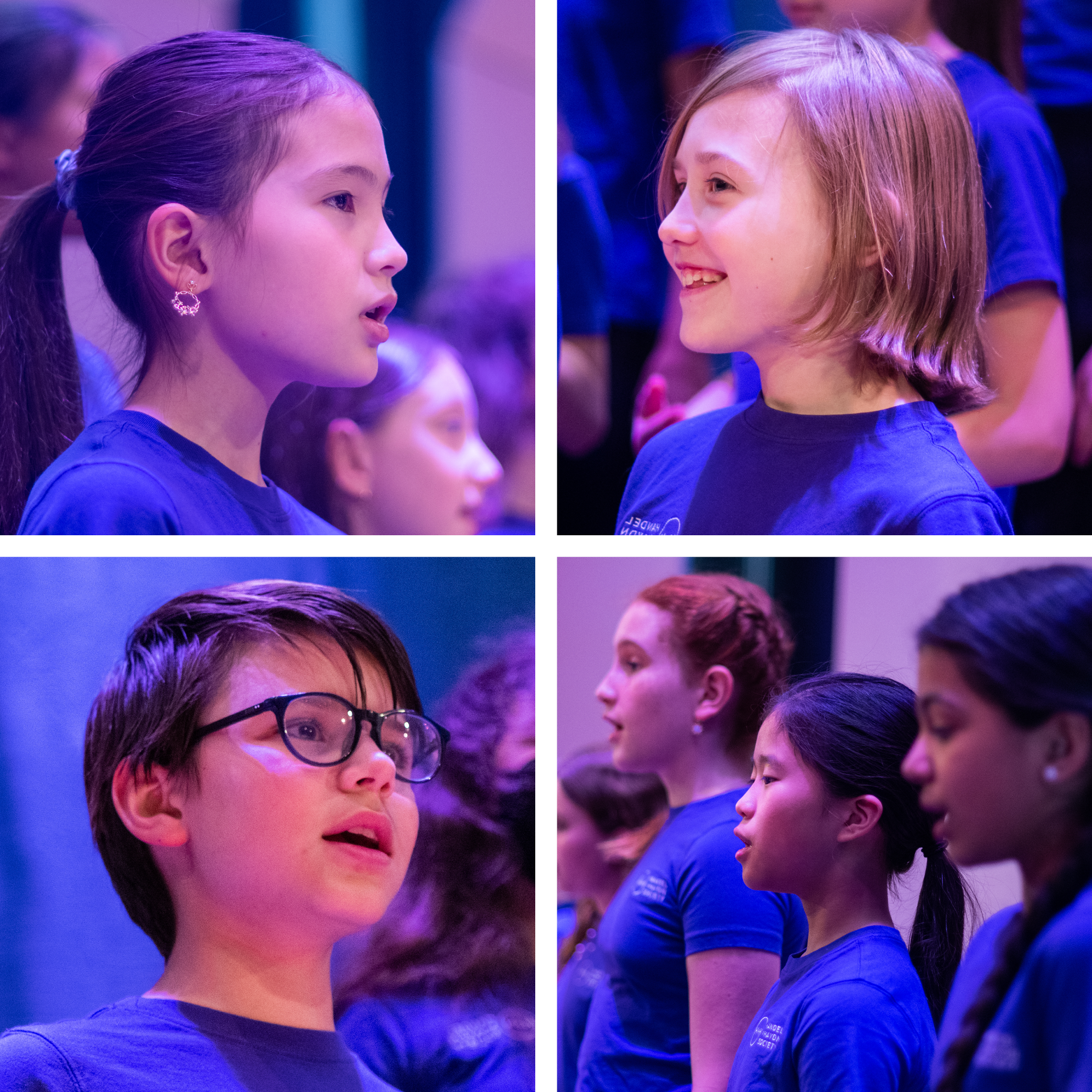 "The teachers are amazing and they balance fun with learning very well." — HHYC Singer
Treble Chorus (grades 4-6) is an ensemble for young people who demonstrate basic music reading skills, rehearsal etiquette, and enthusiasm for singing! Musicians learn to sing both melody and harmony in two-part music, experience singing in multiple languages, and learn to apply the solfeggio system to repertoire. Recent artistic highlights include a collaboration with Boston Bilingual Choir and performances at Symphony Hall.
Rehearsals
Rehearsals for Treble Chorus are on Saturdays at 9:00-10:55am. All Treble Chorus singers have a weekly ensemble rehearsal and musicianship class. Three levels of musicianship classes are offered for Treble Chorus singers. The HHYC season lasts from September to May. Rehearsals and classes take place at United Parish in Brookline.
Faculty
Nurt Villani, conductor
Leona Cheung, collaborative pianist
Tuition
Tuition is $580 for the full year or $290 per semester. Full and partial scholarships are offered for families demonstrating financial need. Families registering more than one singer pay full tuition for one singer and reduced tuition for all additional singers from their household.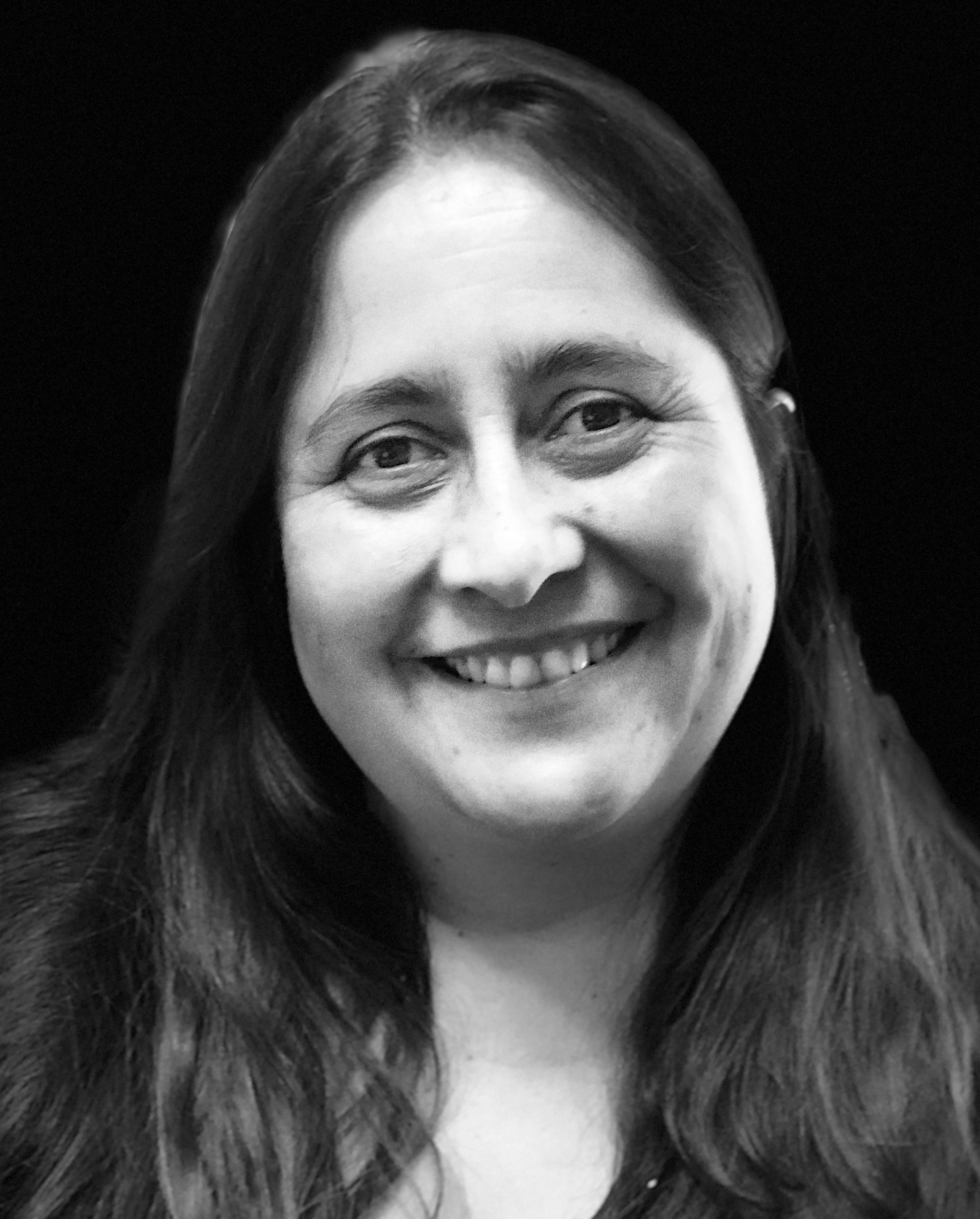 Conductor
Nurt Villani
Nurt Villani joined the faculty of the Handel and Haydn Society as conductor of the New Voices choir in 2019. After receiving her BA in music from the University of Cauca in Popayan (Colombia), she went on to study Choral conducting at the Conservatoire de Paris and Gregorian Chant conducting at the Conservatoire de Paris (France), where she was awarded the first prize. During that time, Nurt was assistant conductor of the Maitrise de Paris, and was invited to conduct the Maitrise of the Cathedral in Metz, France, two leading youth choral organizations. Nurt has founded and directed various ensembles including the training choir at Conservatoire Francis Poulenc, the choir of Palais de la Culture in Puteaux, the World Music choir in the Cite International Universitaire, and the Popayan choir celebrating Latin-American music.
Her work in the Boston area after serving on the faculty of Project STEP, she teaches in the Andover Public Schools. She also regularly returns to Colombia to transmit her experience to the next generation of educators. In addition to Choral conducting, she holds diplomas in musical pedagogy from the Kodaly Institute in Ezstergom, Hungary; Willems in Lyon, France; and Dalcroze in NY.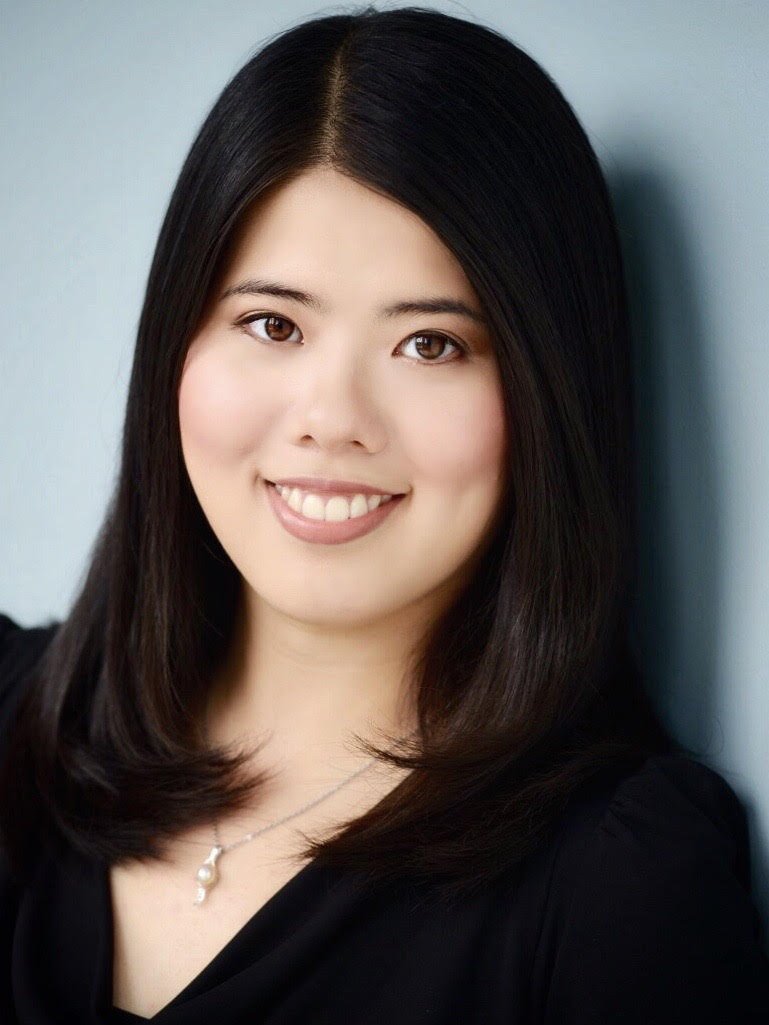 Collaborative Pianist
Leona Cheung
Leona Cheung is thrilled to join the Handel and Haydn Society Youth Choruses Faculty in 2021-22 Season. As a Boston-based collaborative pianist, she serves as staff pianist at the New England Conservatory and has worked with the Handel and Haydn Society, Boston Children's Chorus, and MIT Women's Chorale.
Leona is respected for her musical leadership from the piano and her responsiveness to conductors' instructions. She joined as Collaborative Piano Fellow in the Professional Choral Institute at the Aspen Music Festival, where she worked closely with the Grammy-nominated vocal ensemble Seraphic Fire and Artistic Director Patrick Dupré Quigley. Leona served as rehearsal pianist in J.S. Bach's Mass in B minor, Christmas Oratorio, Haydn's Creation and Mozart's Mass in C minor, all under the baton of Maestro Helmuth Rilling and collaborated with Hong Kong SingFest. Leona was a founding member and pianist with Cantoría Hong Kong for 7 years, she has performed concert tours in the United Kingdom, Czech Republic, China and Taiwan. Her piano recording with Cantoría Hong Kong can be heard on the Chinese choral music album entitled "Half Moon Rising", presented by Edition Peters.
Leona's deep devotion to Art Song repertoire has brought her to perform extensively in many international festivals. She was the Art of Song Fellow of the Toronto Summer Music Festival, Young Artist of Leeds Lieder Festival, Masterclass Participant of the Oxford Lieder Festival, Franz Schubert Institute in Baden bei Wien, and Songfest, where she worked with many esteemed artists and scholars across the United States and Europe.
Born and raised in Hong Kong. Leona is an alumna of the Hong Kong Children's Choir. She earned her Master of Music and Graduate Diploma in Collaborative Piano from New England Conservatory, and a Bachelor of Music degree in Piano Performance from Hong Kong Baptist University.