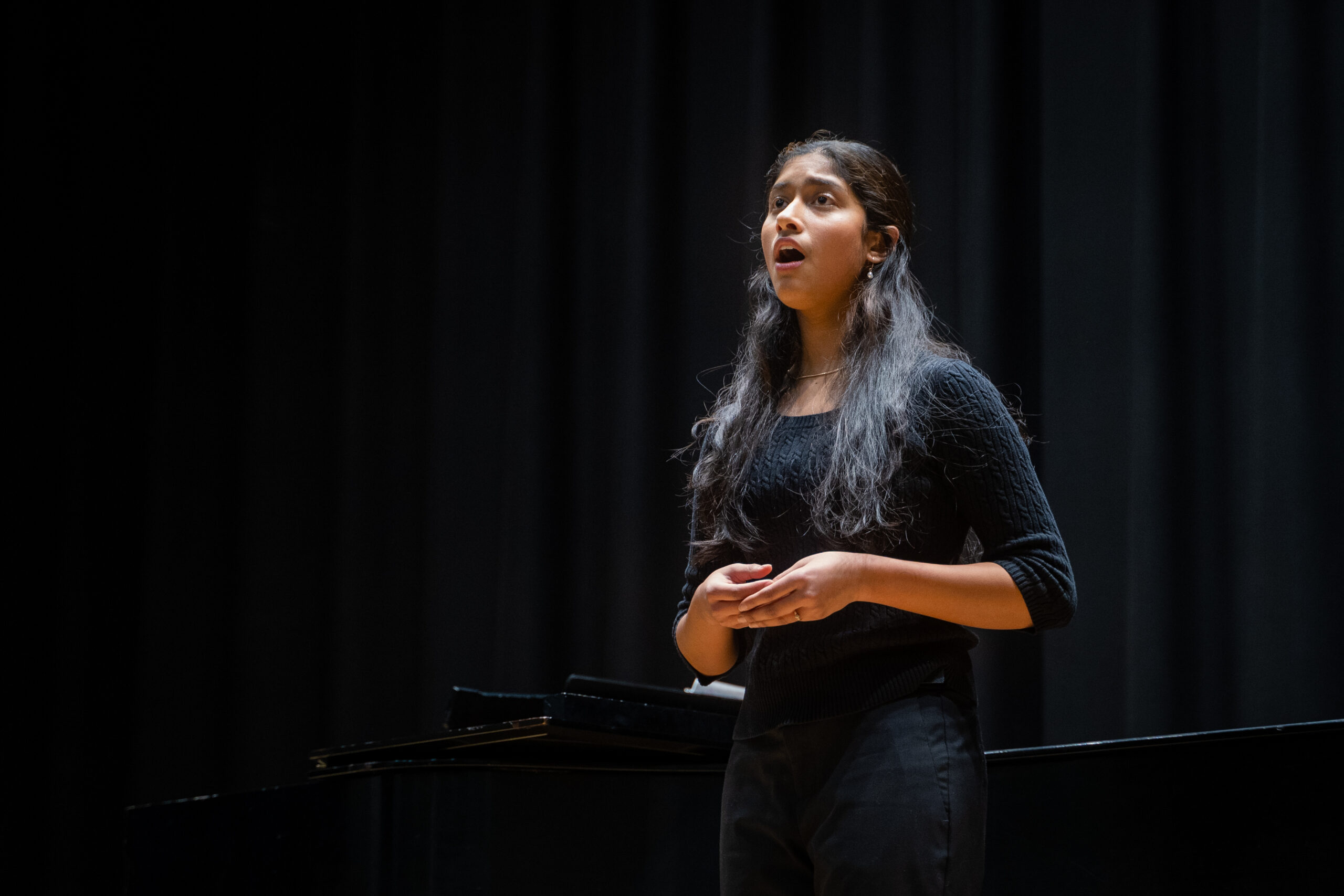 About the Program
The H+H High School Soloists program is an opportunity for dedicated and curious singers to immerse themselves in vocal study and deepen their understanding of their instrument in both solo and ensemble settings. In addition to singing with an HHYC choral ensemble and participating in an H+H musicianship class, students in the High School Soloists program receive weekly private voice lessons and group diction classes at the New England Conservatory (NEC), participate in vocal workshops, and perform on solo recitals presented by H+H twice a year. The program is designed for singers who intend to continue their music studies beyond high school, many with majors in music in college, university, and conservatory settings. High School Soloists receive full merit scholarships for their participation in HHYC.
High School Soloists Recital
January 10, 2024 at 7:30pm
New England Conservatory's Williams Hall
Join us for a recital featuring the vocal accomplishments of H+H's High School Soloists. This recital is a chance for these passionate musicians to share some of their favorite repertoire they've studied this season.
Auditions
High School Soloist auditions are currently closed. Please stay tuned for more information about next year's auditions.
Questions? Please contact Associate Director of Education, JongHun Kim, at jkim@handelandhaydn.org.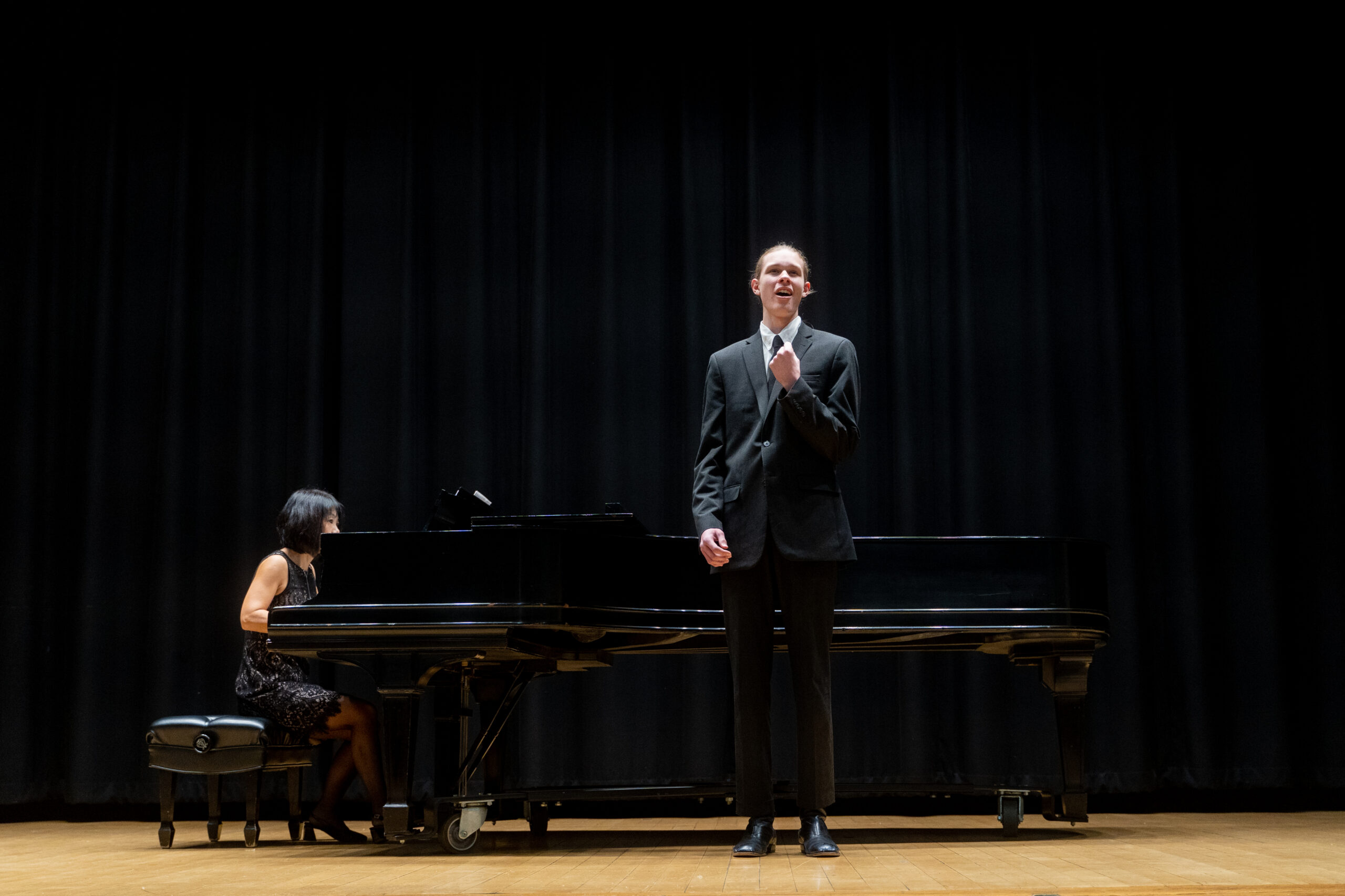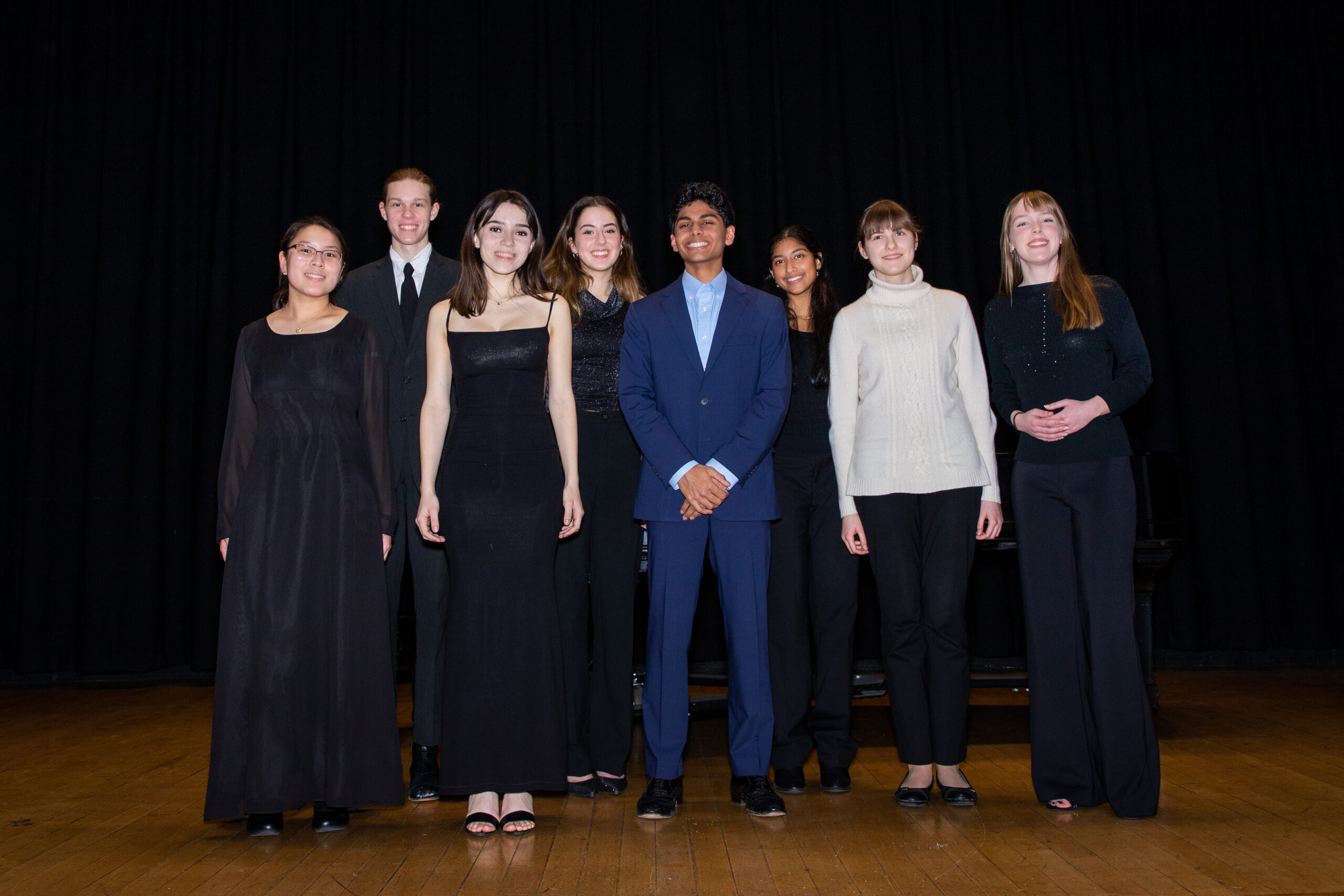 HEAR FROM PAST HIGH SCHOOL SOLOISTS
Sam Higgins
Personally, being in the soloists program set me up with the best voice teacher I have ever had. It also paid for my lessons, for which I am eternally grateful. With my teacher at NEC, I improved monumentally, technically and personally as a musician.
Kelsey Moisan
Through Soloists, I was able to meet my voice teacher that helped me through the college audition process. … If it were not for H+H, I would not be studying music at university and would not have the confidence I have in both myself as a person and as a musician.
Helen Peppler
H+H gave me incredible experiences such as taking classes at New England Conservatory, performing at Symphony and Jordan Hall, and traveling overseas to tour Ireland. … Especially in a time when I went through the college audition process, having such strong and wise mentors by my side was a true gift and comfort within such a stressful season of life.
KeeSeok Lee
Being a seventeen-year-old classical vocalist has its challenges; singing fulfills and completes me, but sadly this passion is not celebrated by many high school communities. Fortunately, learning the history behind African American spirituals, performing arias from Handel's Messiah, and being enthralled by the harmony of different voices are just a few examples of what brings us together as a community. Here, we cast away the teenage preconceived notions of classical music and bond in the warmth of shared interests as we express ourselves freely.
Somin Virmani
I remember hearing a Purcell aria at one of the H+H High School Soloist recitals, 'If Music be the Food of Love.' In a similar way, H+H is the 'food' of my musical passion and has provided me with so many unforgettable experiences. … I have been able to develop a more holistic understanding of music as an effect of learning new styles of music and experiencing the musical opportunities H+H creates, for which I am truly grateful.