H+H Youth Choruses
Chamber Choir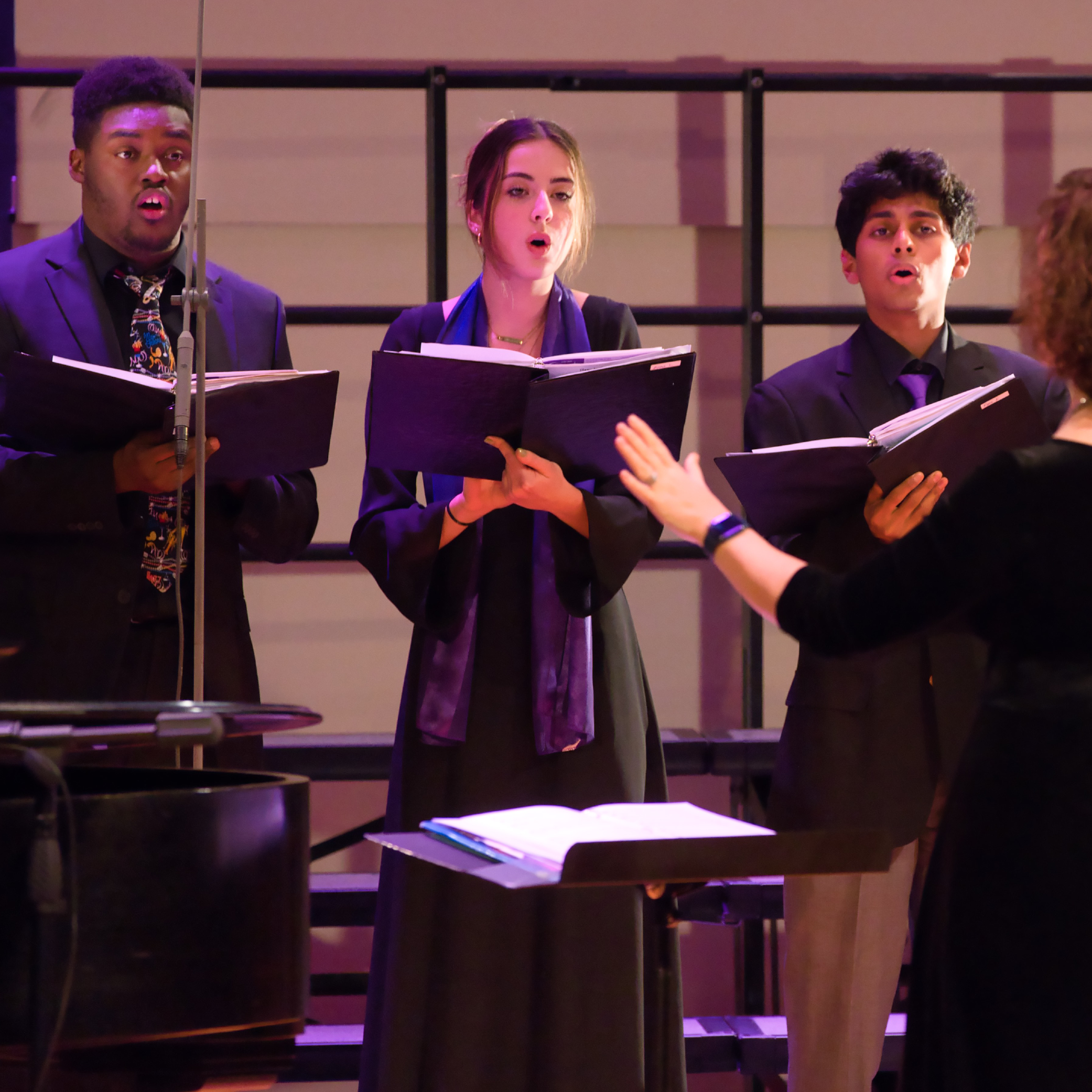 "The teachers are amazing and they balance fun with learning very well." — HHYC Singer
Chamber Choir (grades 9-12) is for singers who demonstrate highly advanced singing and musicianship skills and an interest in studying repertoire for small ensemble ranging from Renaissance motets to commissions by living composers. This ensemble performs and studies regularly with the H+H Chorus and artistic leadership. Chamber Choir last appeared on the H+H subscription concert in the 2019 performances of A Baroque Christmas at NEC's Jordan Hall and will sing on this program again this season. The ensemble looks forward to March 2024 performances of Beethoven Symphony No. 9 on the H+H subscription series with Raphaël Pichon conducting. Recent performance highlights include Haydn The Creation with the MIT Concert Choir, folk music from Canada and Korea, and Victor Paranjoti's Dravidian Dithyramb. All singers in the H+H Chamber Choir also participate in either the Chorus of Sopranos and Altos or the Chorus of Tenors and Basses.
Rehearsals
Rehearsals for Chamber Choir are on Saturdays at 1:00-2:30pm, following CSA and CTB rehearsals. All Chamber Choir singers also sing with CSA or CTB and have a weekly musicianship class. Four levels of musicianship classes are offered for Chamber singers. The HHYC season lasts from September to May. Rehearsals and classes take place at United Parish in Brookline.
Auditions
Auditions are required to join Chamber Choir. Learn more about audition requirements here.
Faculty
Alyson Greer Espinosa, conductor
Andrew Milne, assistant conductor
Dr. Pei-yeh Tsai, collaborative pianist
Nathaniel Smith, teaching assistant
Tuition
Tuition is $580 for the full year or $290 per semester. Full and partial scholarships are offered for families demonstrating financial need. Families registering more than one singer pay full tuition for one singer and reduced tuition for all additional singers from their household.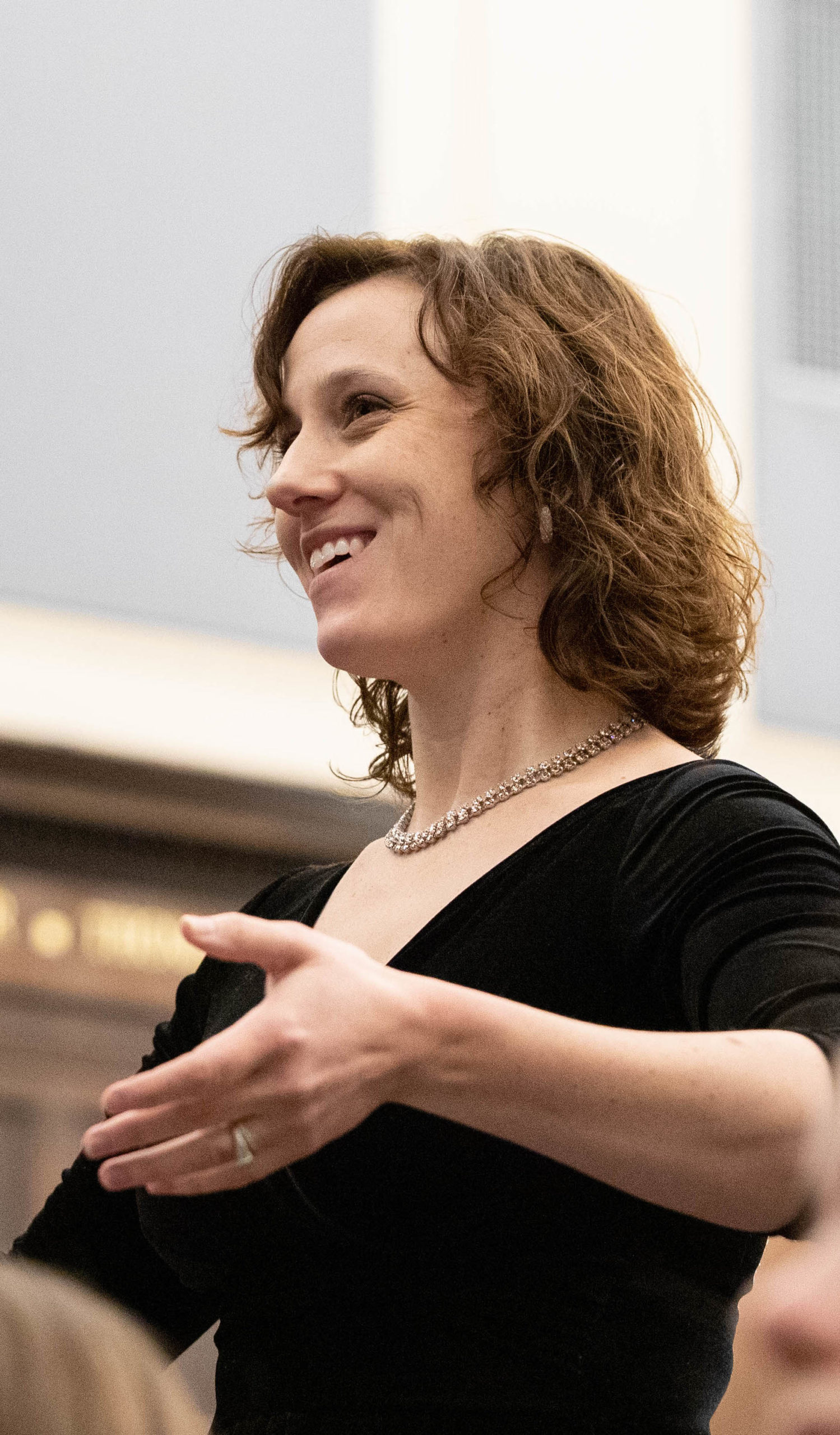 Conductor
Alyson Greer Espinosa
Alyson Greer Espinosa is thrilled to be in her twelfth season on the H+H education faculty where she is the conductor of the Chorus of Sopranos and Altos and the Chamber Choir. Ms. Greer has prepared CSA for performances with Harry Christophers and the H+H Chorus and Orchestra for Bach's St. Matthew's Passion, Handel's Messiah and Saul, Vivaldi's Gloria, Mozart's Requiem, and Monteverdi's Vespers. Other ensemble collaborations include the Back Bay Chorale, Harvard-Radcliffe Chorus, Boston Musica Viva, MIT Concert Choir, Metropolitan Chorale, Heritage Chorale, the Eureka Ensemble Women's Chorus, Mother Caroline Academy, and the NEC Youth Philharmonic Orchestra and Chorale. The former Young Women's Chamber Choir performed on From The Top and CSA was featured in BBC's Great American Railroad Journeys under her direction in 2017. Such collaborations and performances have afforded Ms. Greer and her singers inspiring musical-educational performances with conductors such as Harry Christophers, Ian Watson, Dr. Scott Allen Jarrett, Dr. Andrew Clark, Dr. Lisa Graham, John Finney, Dr. Lynnel Jenkins, George Steel, and Ismael Sandoval.
In addition to her work with the H+H Youth Choruses, Ms. Greer is the Director of Choral Music at Westborough High School where she conducts four choirs and four contemporary a cappella ensembles. Her ensembles consistently earn gold ratings and medals at the Massachusetts Instrumental and Choral Directors Association (MICCA) and have performed at the Massachusetts Music Educators Association (MMEA) All- State Convention Concert Hour. Ms. Greer is an active choral clinician, has conducted the Northeastern Massachusetts Sr. District High School Mixed Chorus, the Eastern Massachusetts Junior District Mixed Chorus, All-Cape High School Treble Chorus and the Southeastern Massachusetts, Jr. District Treble Choir, and has presented sessions at the Massachusetts All State Conference and the MICCA Summer Institute. She holds a Bachelor of Music degree (magna cum laude) in Vocal Performance and a Master of Music Education degree, both from The Boston Conservatory. Ms. Greer resides in MetroWest with her husband, son, and daughter.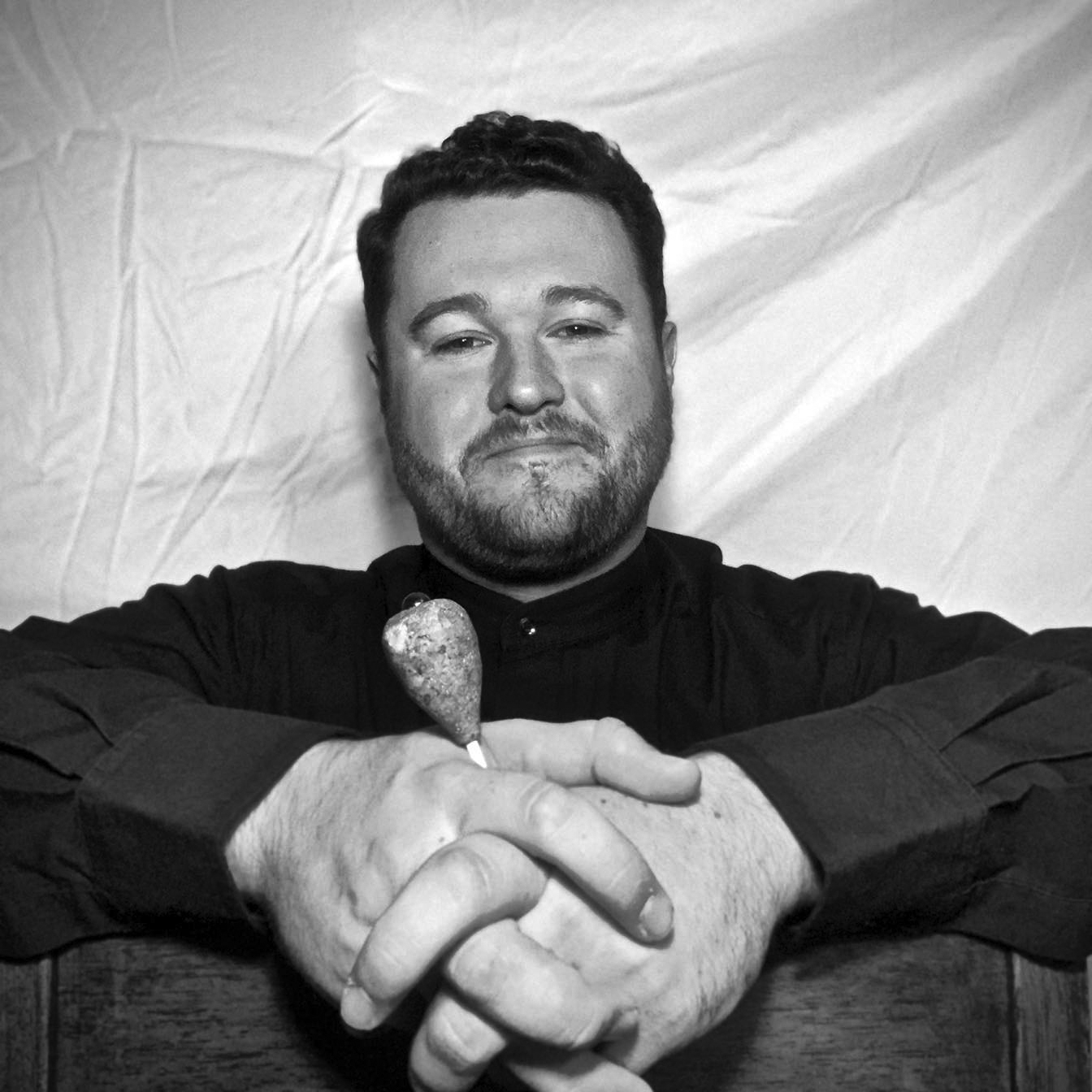 Assistant Conductor
Andrew Milne
An avid conductor, singer, and music educator based in Massachusetts, Andrew Milne is thrilled to join the faculty of H+H. He serves as Director of Choirs and Theater at The Bromfield School in Harvard, MA, working with students in grades 6-12 in three curricular choirs, an extra curricular choir, classroom music courses, and theater. His students have been accepted to district, state, and national honor choirs as well as top college programs around the country. Andrew also serves as Music Director of the Westborough Community Chorus in Westborough, MA, working with 60 singers ages 18-85. In addition to his conducting, Andrew is a regular chorister and has sung with choirs such as the internationally acclaimed choirs of Joyful Noise in Torrington, CT with Dr. Gabriel Lofvall, and the Worcester Chorus under Dr. Chris Shepard. His conducting teachers have included Dr. Vernon Huff, Dr. Edward Bolkovac, and Dr. Julie Hagen. In 2014 Mr. Milne was honored as the recipient of the Evangelyna Etienne Scholarship Award given by H+H to a member of the HHYC community for commitment and passion for vocal music. Mr. Milne is passionate about community music making, sparking a joy and love of singing in his students, and helping singers understand and navigate the voice change. Andrew is an active member of NAfME, ACDA, and Pi Kappa Lambda. He holds a Bachelor's in Music Education from SUNY Fredonia and a Master's in Music Education: Choral Conducting from The Hartt School, University of Hartford.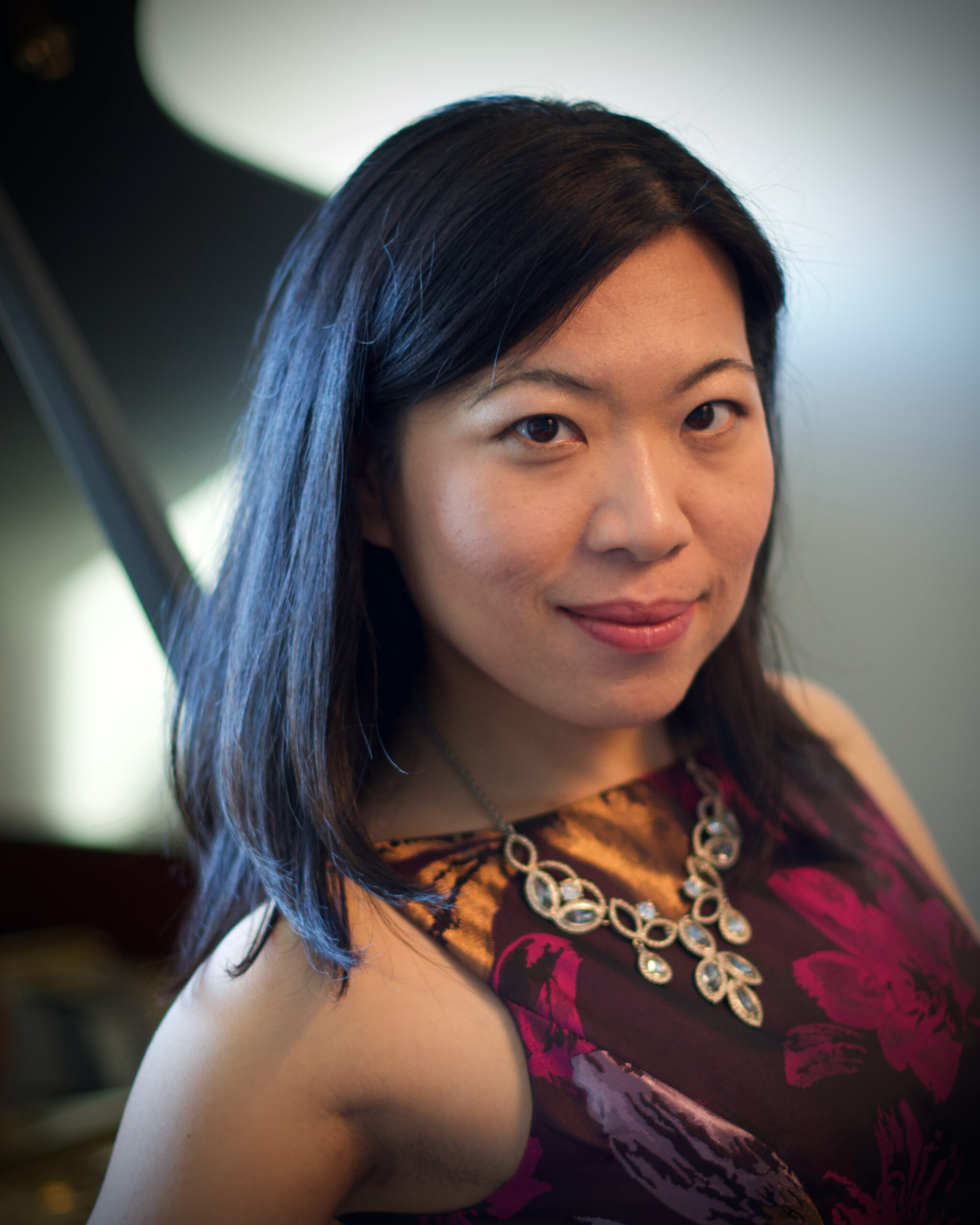 Collaborative Pianist
Dr. Peh-yeh Tsai
Born in Taiwan, Pianist Pei-yeh Tsai joined the HHYC faculty this season as the collaborative pianist for the Chorus of Sopranos and Altos and Chamber Choir She has appeared as a substitute pianist for the Chicago Symphony Orchestra, Milwaukee Symphony Orchestra, alongside as principal pianist for the Peoria Symphony and the New Bedford Symphony. Her performance is best described by cellist Yo-Yo Ma: "…a powerhouse of a pianist, and she plays with an incredible depth of soul"; by conductor and harpsichordist Nicolas Kraemer "...her ability to go beyond technique to forge an emotional connection between audience and music is quite noteworthy." Tsai has won prizes and grants in several international piano competitions, including the Aaron Richmond foundation, international New England Chamber Music Ensemble Competition; and the Special Viardo Prize at the Viardo International Piano Competition. Her performances can be heard on the Chicago Symphony website, WFMT, WTVP, WCTV, STV8. Tsai received her master's degree from The Juilliard School and doctorate degree from Boston University.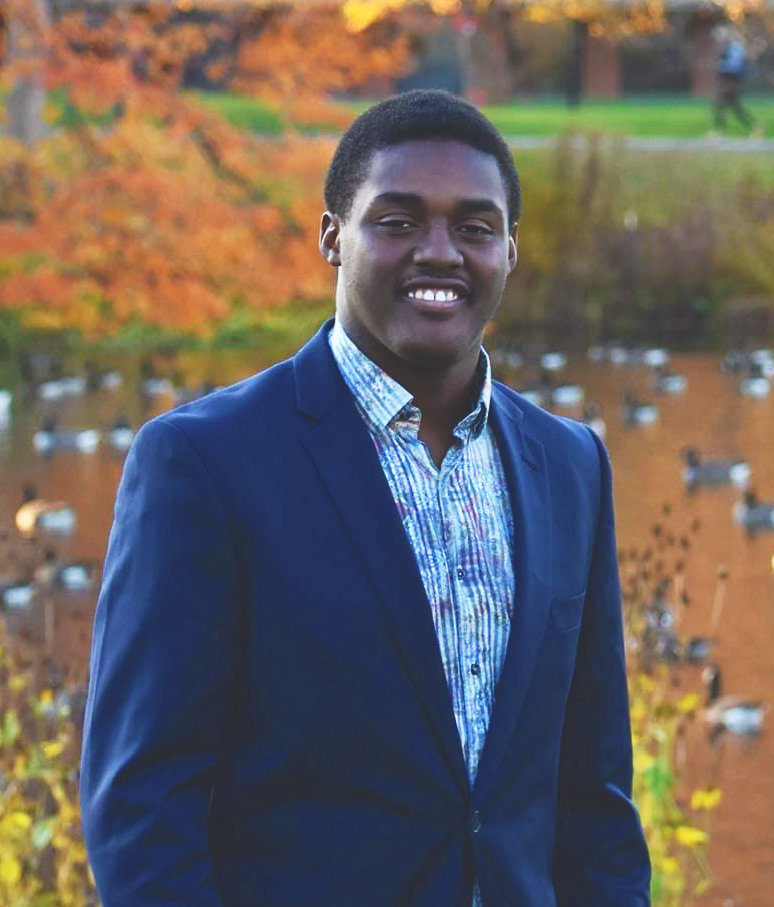 Teaching Assistant
Nathaniel Smith
This is Nathaniel Smith's fourth season on the HHYC faculty. When he is not at HHYC, he works as a music educator in the Arlington Public schools teaching general music and choir at Ottoson Middle School. Mr. Smith describes having been "into music" since the fourth grade. He sang with the HHYC Chorus of Tenors + Basses in high school and was also a High School Soloist. In his words:
"HHYC really opened the door for me when I was auditioning for college. It allowed me to blossom into the singer and educator I am today. In my high school, I joined every group at my school for singing. I then moved on to study music education at the University of Massachusetts, Amherst. I am so excited to work with new youth and it has been a blast working alongside my mentors on the faculty of HHYC."