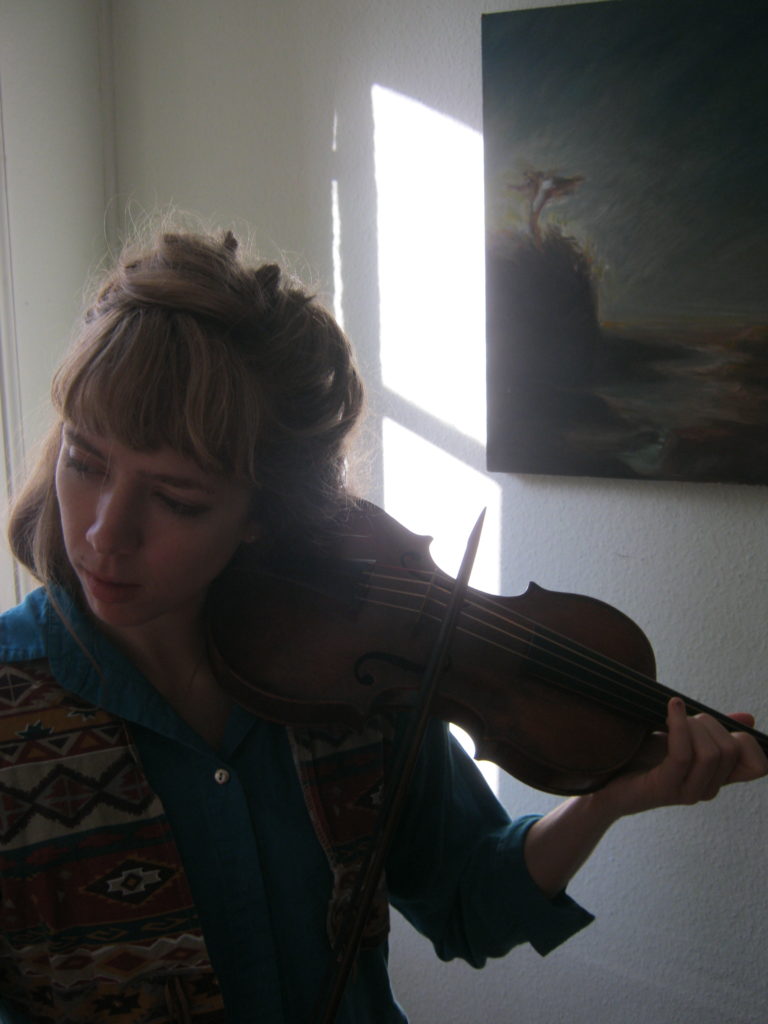 Annie Gårlid
VIOLA
Annie Gårlid grew up in Connecticut and lives in Berlin, Germany. She studied literature at Smith College, viola performance at New England Conservatory, early music at the Hochschule für Musik in Cologne, and ensemble singing at the Schola Cantorum in Basel.
As a viola player and singer, she is most interested in very old and very new forms of musical innovation as well as in its recontextualization and intersection with other media.
She works and has worked together with a number of young composers and artists, including Cat Lamb, Nile Koetting, Marc Sabat, Max Murray, Martin Hiendl, Cat Hope, Stefan Maier, Niklas Seidl, Rishin Singh, Joseph Kurdika, and Henry Andersen. She plays and sings regularly with De Nieuwe Philharmonie Utrecht, Solistenensemble Kaleidoskop, Handel and Haydn Society, Songs, Konzert Minimal, Arcades, and Arcadia Players.