H+H initiated a partnership with the Massachusetts Institute of Technology in 2008 to enhance students' learning experiences and provide resources for music faculty and performance ensemble directors. H+H musicians:
Visit music history classes to give live demonstrations and hold Q&A sessions about period instruments to deepen students' understanding of the Baroque and Classical repertoire.
Coach choral and orchestral ensembles on period performance and style in preparation for concerts.
Meet with MIT students and faculty at H+H concert program rehearsals that align with current curricula. MIT students and faculty then attend these concerts with complimentary tickets.
H+H and MIT also co-present lectures, panel discussions and colloquia with MIT faculty from across the institution and H+H artistic leadership and musicians, and H+H performances for the MIT community.
LECTURE: "TOWARD AND AWAY FROM BACH'S ST. MATTHEW PASSION" (FEBRUARY 29, 2012)
John Harbison, MIT Institute Professor and composer
Given in relation to H+H's performances of Bach St. Matthew Passion
COACHING FOR MIT CHAMBER CHORUS (NOVEMBER 1, 2011)
H+H Chorus members Sonja Tengblad, soprano, and Bradford Gleim, bass
Preparation for MIT Chamber Chorus's holiday concert
PRE-CONCERT COLLOQUIUM AND PERFORMANCE: HANDEL ISRAEL IN EGYPT (FEBRUARY 19, 2011)
Colloquium explored themes of liberation from authoritarianism and slavery in the story of Exodus, moderated by Ellen T. Harris, Class of 1949 Professor of Music, panelists:
Peter Temin, MIT Professor of Economics, comparing the Biblical and historical Exodus story
Sandy Alexandre, MIT Associate Professor of Literature, addressing the Exodus story in modern America and the Civil Rights movement
Ellen T. Harris, MIT Professor of Music, commenting on the context of Handel's oratorio Israel in Egypt
Harry Christophers, H+H Artistic Director, exploring the musical fabric of Handel's oratorio Israel in Egypt
H+H performance of Handel Israel in Egypt given at Kresge Auditorium for the MIT community as part of MIT's 150th anniversary celebrations.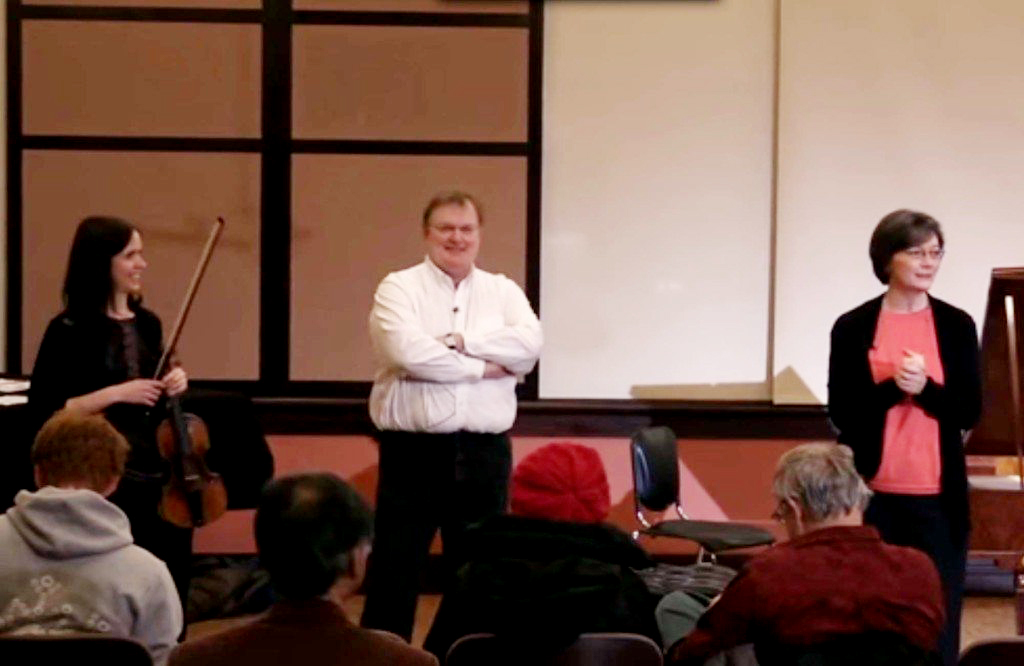 Susanna Ogata (violin), Ian Watson (fortepiano) and Teresa M. Neff, PhD, speaking to the audience prior to a concert of Beethoven sonatas at Killian Hall.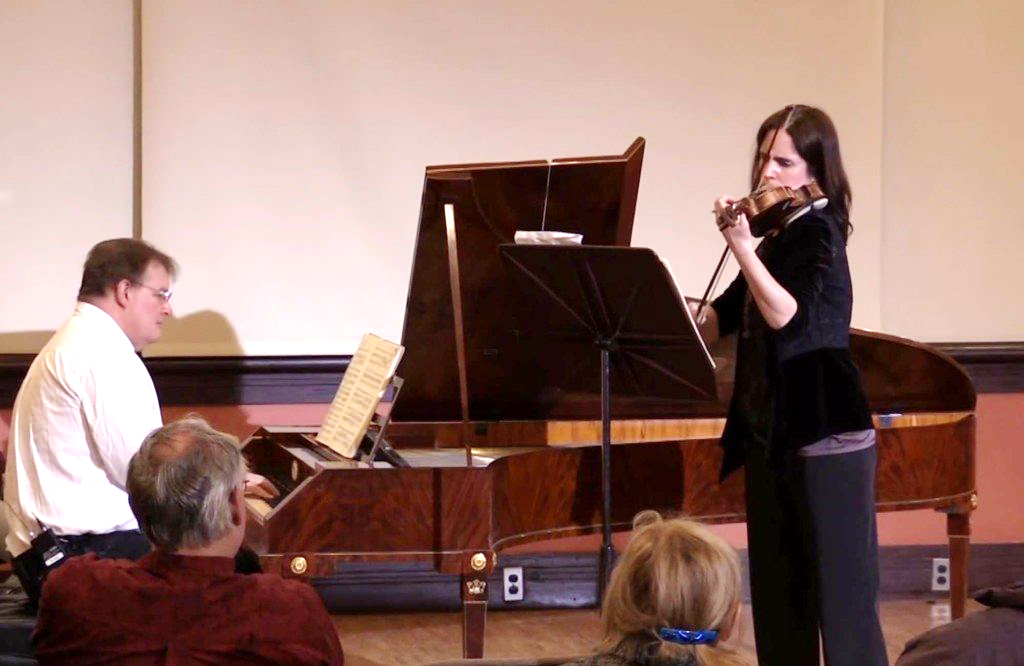 Ian Watson and Susanna Ogata performing at Killian Hall on February 26, 2014.