Technical Tips
to maximize your enjoyment of our video and audio recording
Thank you for watching and listening to the music of H+H – masterfully performed and passionately shared.
We occasionally get asked questions about how to get the best experience from playing our digital content. Below are some suggestions. It may take a few minutes to research specifics about your devices, but there is a wealth of information online about this topic.
You can enjoy our digital content by visiting the Watch + Listen page on our website, on our YouTube channel, on Facebook, or on H+H Plays On, our new on-demand concert video streaming platform.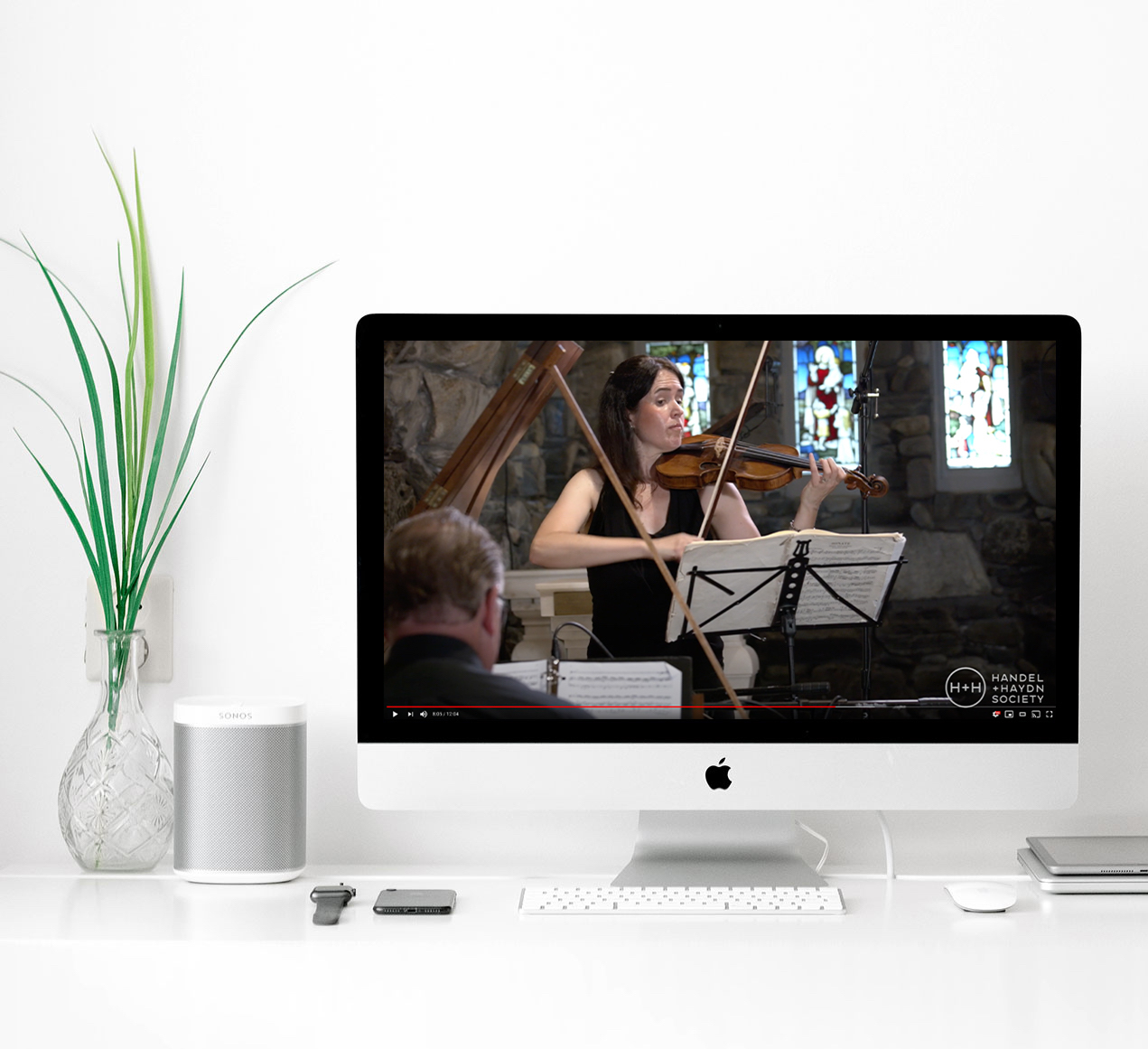 How do I view videos on a screen larger than my phone, notebook, or laptop?
You can connect many phones, notebooks, and laptops to your larger television screen by connecting through an HDMI cable. For many users, this is the simplest solution. Please follow the directions that came with your television, or Google for instructions by including the make and model of your devices. HDMI cables can be purchased where you buy your electronics, and often cost under $10.
If you have Chromecast, Roku, or Apple TV you may be able to pair your TV with your phone or computer by following the following links: Pairing Chromecast, Pairing Roku, Pairing Apple Airplay. If you are having trouble discovering your casting device on your wifi network you may need to download the latest version of your browser.
If you have a smart TV, you can use a mirroring app to connect your television and phone. Follow the instructions that came with your smart TV.
How do I listen to audio recordings through my speakers?
You can connect your phone or computer to your playback system (a hi fi stereo or other systems such as Bose Wave, etc.) via a cable from your digital device to your system.
Alternatively, if your speakers or headphones are Bluetooth enabled, you can pair the speakers with your phone or other digital device. Make sure you turn on your phone's Bluetooth and follow the instructions that came with your speakers.
Some speakers have wireless phone docks that automatically connect your phone to stream through the speaker.
Adding an HDMI audio extractor box (available on Amazon and major electronics retailers) to your television or sound system can improve your audio experience at a relatively low cost.
H+H Plays On Technical Tips
To get more technical tips about H+H Plays On, our new on-demand concert video streaming platform, please visit https://handelandhaydn.org/watch-listen/hh-plays-on/.