Subscriber Thank you Concert
A Free Concert For Subscribers to our 2022-23 Season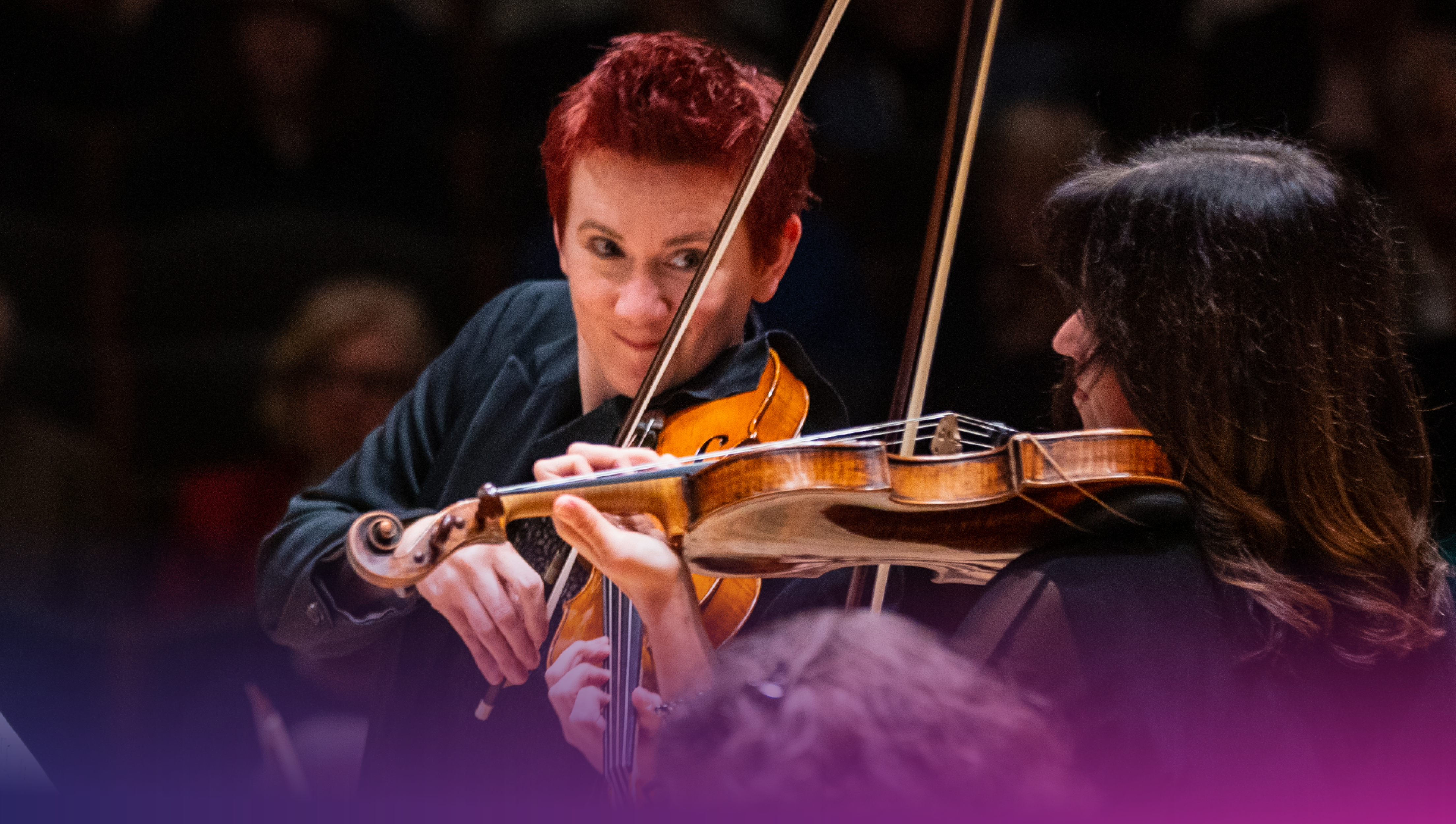 Overview
At H+H, there is no better way to say "Thank You" than with music. That's why we're giving a free concert exclusively for our 2022-23 subscribers on June 26 at NEC Jordan Hall. Just subscribe to three or more concerts by June 23 and you're invited. We look forward to seeing you there!
Sparkling, exuberant and breathtakingly virtuosic: Vivaldi and his fellow Baroque composers set a new standard for musical brilliance that lasts to this day. And nobody brings these showpieces alive like the period instrument virtuosi of Boston's renowned H+H, expert in revealing the music's original freshness and vitality -- just as the composers intended. Join the H+H all-stars in this exciting performance at NEC Jordan Hall, for an afternoon with the rock stars of the Baroque. Featuring H+H musicians, led by concertmaster Aisslinn Nosky. Find out why The Strad says, "H+H presented some of the liveliest, most characterful and engaging period-playing I've heard."
Music
Corelli: Concerto Grosso in D Major, Op, 6 No. 4
Avison: Concerto Grosso No. 5 in D Minor (after Scarlatti)
Vivaldi: Violin Concerto in A minor, RV 356
Geminiani: Concerto Grosso after Corelli, Op. 5, No. 5 in G Minor
Corelli: Concerto Grosso in B-flat Major, Op. 6, No. 11
Handel: Concerto Grosso in F Major, Op. 6, No. 9
Geminiani: Concerto Grosso in D Minor, La Follia (after Corelli Op. 5 No. 12)
Performed By
Aisslinn Nosky, director and violin
Members of the H+H Orchestra
Program Book
Read all about this concert's music and musicians in the program book.
Location
NEC Jordan Hall
Date
Sunday, June 26, 2022 at 3:00PM
Subscribe Now
Purchase or renew your subscription for the 2022-23 Season today.
Available to 2022-23 Season Subscribers Only
Reserve your seats now for our Thank You Concert!
Or contact the Box Office at 617.266.3605 or boxoffice@handelandhaydn.org