H+H Youth Choruses Faculty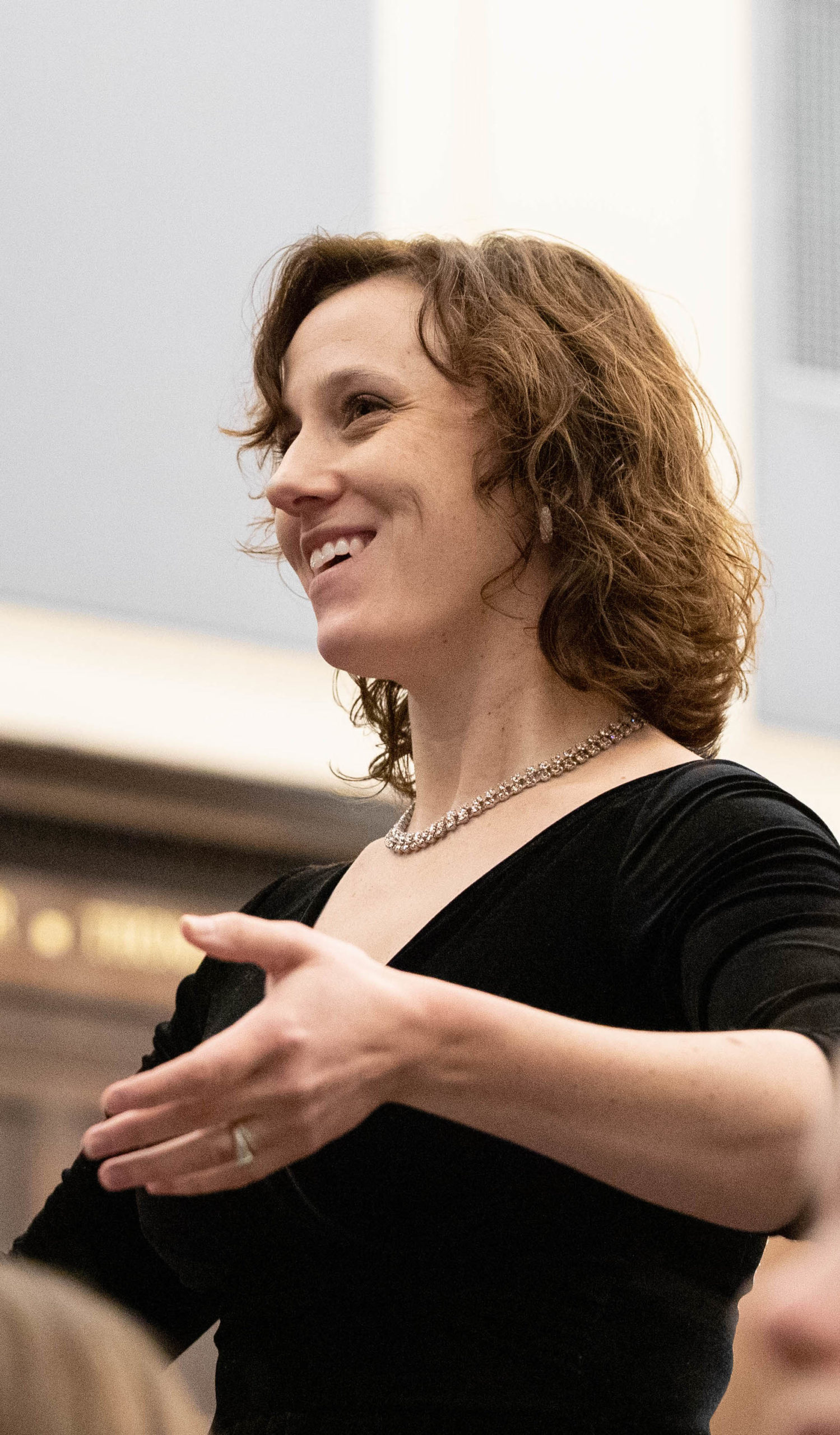 Alyson Greer Espinosa
Conductor, Chorus of Sopranos and Altos and Chamber Choir
Alyson Greer Espinosa is thrilled to be in her twelfth season on the H+H education faculty where she is the conductor of the Chorus of Sopranos and Altos and the Chamber Choir. Ms. Greer has prepared CSA for performances with Harry Christophers and the H+H Chorus and Orchestra for Bach's St. Matthew's Passion, Handel's Messiah and Saul, Vivaldi's Gloria, Mozart's Requiem, and Monteverdi's Vespers. Other ensemble collaborations include the Back Bay Chorale, Harvard-Radcliffe Chorus, Boston Musica Viva, MIT Concert Choir, Metropolitan Chorale, Heritage Chorale, the Eureka Ensemble Women's Chorus, Mother Caroline Academy, and the NEC Youth Philharmonic Orchestra and Chorale. The former Young Women's Chamber Choir performed on From The Top and CSA was featured in BBC's Great American Railroad Journeys under her direction in 2017. Such collaborations and performances have afforded Ms. Greer and her singers inspiring musical-educational performances with conductors such as Harry Christophers, Ian Watson, Dr. Scott Allen Jarrett, Dr. Andrew Clark, Dr. Lisa Graham, John Finney, Dr. Lynnel Jenkins, George Steel, and Ismael Sandoval.
In addition to her work with the H+H Youth Choruses, Ms. Greer is the Director of Choral Music at Westborough High School where she conducts four choirs and four contemporary a cappella ensembles. Her ensembles consistently earn gold ratings and medals at the Massachusetts Instrumental and Choral Directors Association (MICCA) and have performed at the Massachusetts Music Educators Association (MMEA) All- State Convention Concert Hour. Ms. Greer is an active choral clinician, has conducted the Northeastern Massachusetts Sr. District High School Mixed Chorus, the Eastern Massachusetts Junior District Mixed Chorus, All-Cape High School Treble Chorus and the Southeastern Massachusetts, Jr. District Treble Choir, and has presented sessions at the Massachusetts All State Conference and the MICCA Summer Institute. She holds a Bachelor of Music degree (magna cum laude) in Vocal Performance and a Master of Music Education degree, both from The Boston Conservatory. Ms. Greer resides in MetroWest with her husband, son, and daughter.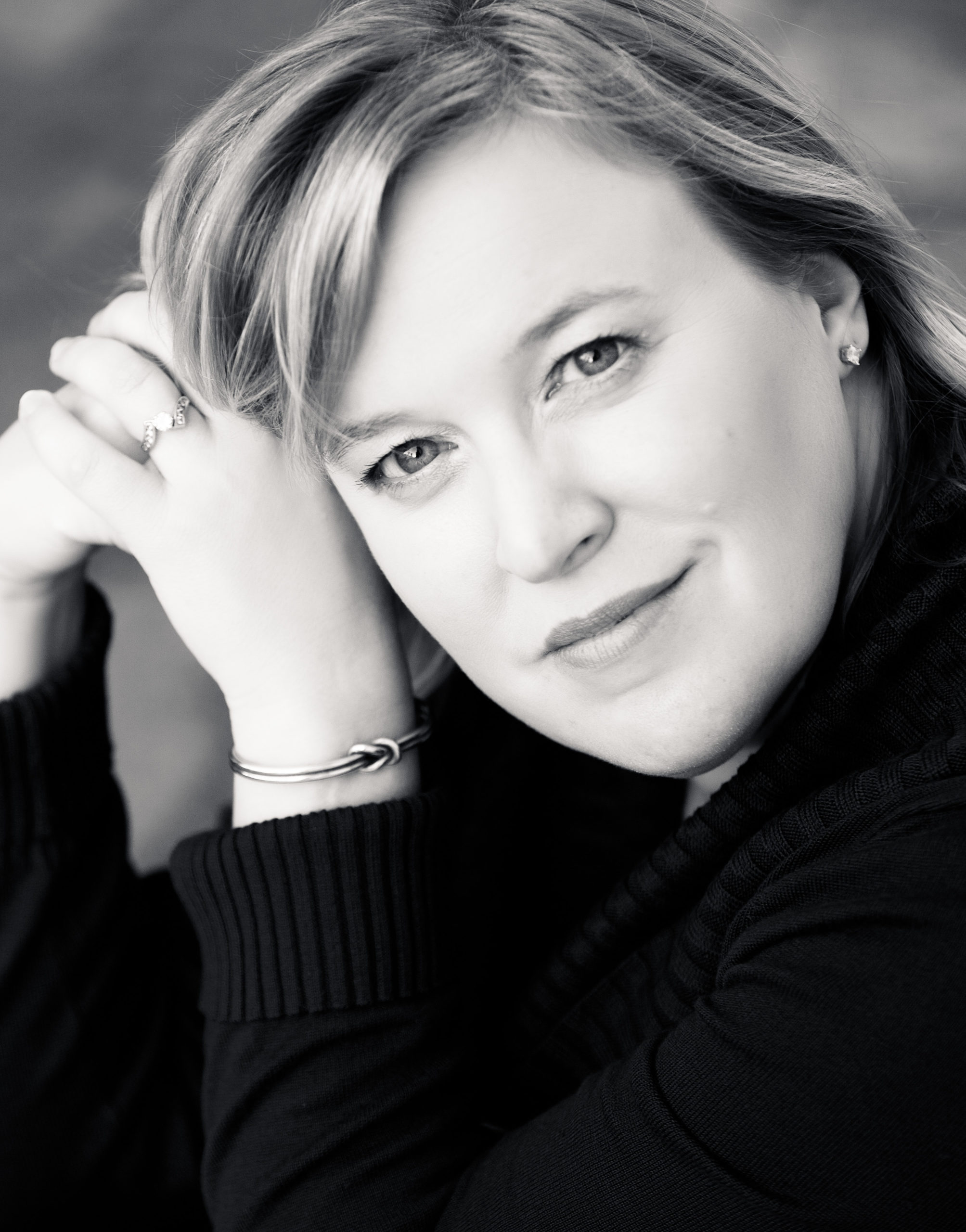 Jennifer Kane
Conductor, H+H Treble Chorus, Youth Chorale, and Concert Choir
Jennifer Kane is an inspiring and innovative conductor, clinician, and pedagogue. She is in her eighth season as a conductor with the Handel and Haydn Society Youth Choruses (HHYC), where she conducts the Concert Choir, Treble Chorus, and Youth Chorale. Kane has conducted HHYC choristers in prestigious venues such as Jordan Hall and Boston Symphony Hall and was selected to perform for the Eastern Region Conference of the American Choral Directors Association in Rochester, NY, in 2020. In addition to striving for musical artistry, Kane is committed to using choral music to build community and foster leadership among her singers. Her ensembles actively engage in performances throughout Greater Boston, including H+H's annual Every Voice concerts.
In addition to her work with young voices, Kane is passionate about choral repertoire for adult treble voices. She is the Founder and Artistic Director of NOVA Women's Choral Project. Here, she combines her love of this repertoire with a love of building community, a belief in the strength of women's voices, an eagerness to forge new paths for the choral music experience, and a dash of entrepreneurial spirit. NOVA uses innovative choral experiences to raise awareness of issues that impact women and the community.
Kane's previous engagements include serving as Music Director of Cantilena Women's Chorale, Guest Conductor of the Concord Women's Chorus, Founder and Artistic Director of the Worcester Children's Chorus, Conductor of the Spivey Hall Young Artists, and Artistic Director of Atlanta Schola Cantorum. Kane possesses a deep love of collaborative projects. She has prepared choirs for collaborations with groups such as the Cantata Singers, the Back Bay Chorale, the Boston Symphony Orchestra, Voices Rising, and the Worcester Chorus. Kane is the Repertoire and Resources Chair for Children and Community Youth with Massachusetts ACDA and a Board member of Choral Arts New England. She received a B.A. in Music from Furman University, an M.M. in Choral Conducting from Georgia State University, and a D.M.A. in Conducting from Boston University.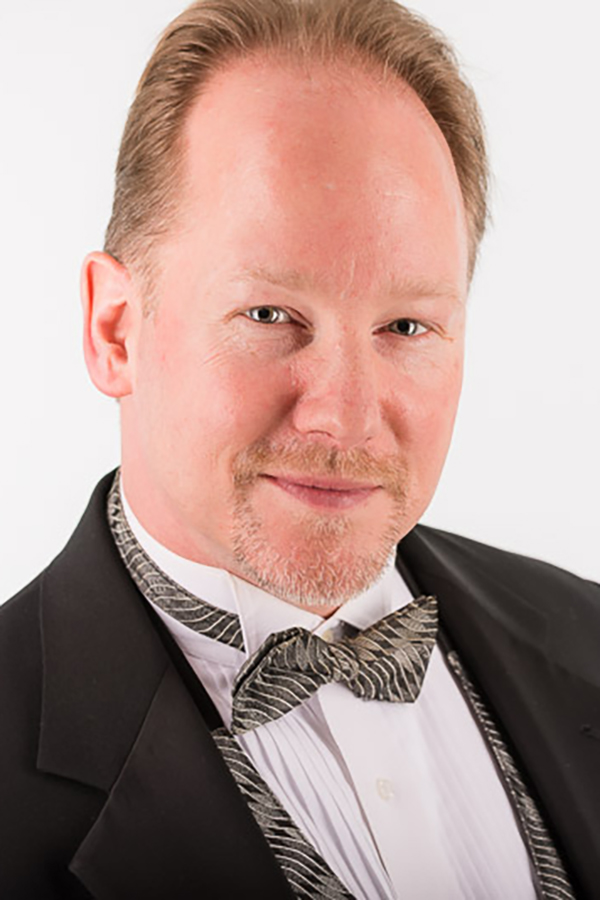 Kevin McDonald
Conductor, Chorus of Tenors and Basses
Dr. Kevin J. McDonald brings 24 years of teaching experience and a broad and diverse musical background to his position as the Conductor of the H+H Young Men's Chorus. Currently, McDonald is in his 14th year as Director of Choral Activities at Wellesley High School, where he instructs 320 students in choral music in five curricular choral ensembles. Under his direction, ensembles consistently earn gold ratings at state choral festivals and have performed in the Massachusetts Instrumental and Choral Conductors Association gold medal showcase Stars at Symphony Hall and the Massachusetts Association of Jazz Educators gold medal Showcase at the Boston Hatch Shell.  McDonald is an active guest conductor and has conducted honor choirs throughout New England and Idaho. 2017-2018 conducting appointments include The Western European Honor Choir in Düsseldorf, Germany and the New Hampshire All State Jazz Choir.  McDonald frequently presents sessions at state and regional conferences on topics such as Y Sing: Recruitment and Retention of Men in the Choral Program, American Song: How Jazz Choir Can Enhance the School Choral Program, and Using Descriptive Terminology in the Choral Rehearsal. McDonald is the Director of Youth Music at the Wellesley Congregational Church, where he conducts over 60 singers in the Youth Choirs and leads the Village Brass Ensemble. Dr. McDonald is a recipient of the NAfME Professional Achievement Award for dedication to music education and the Springfield Chamber of Commerce teaching excellence Award. He received his B.M. in music education from the University of New Hampshire, M.M. in Low Brass Performance from the University of Idaho, and his DMA in Music Education from The Hartt School, University of Hartford.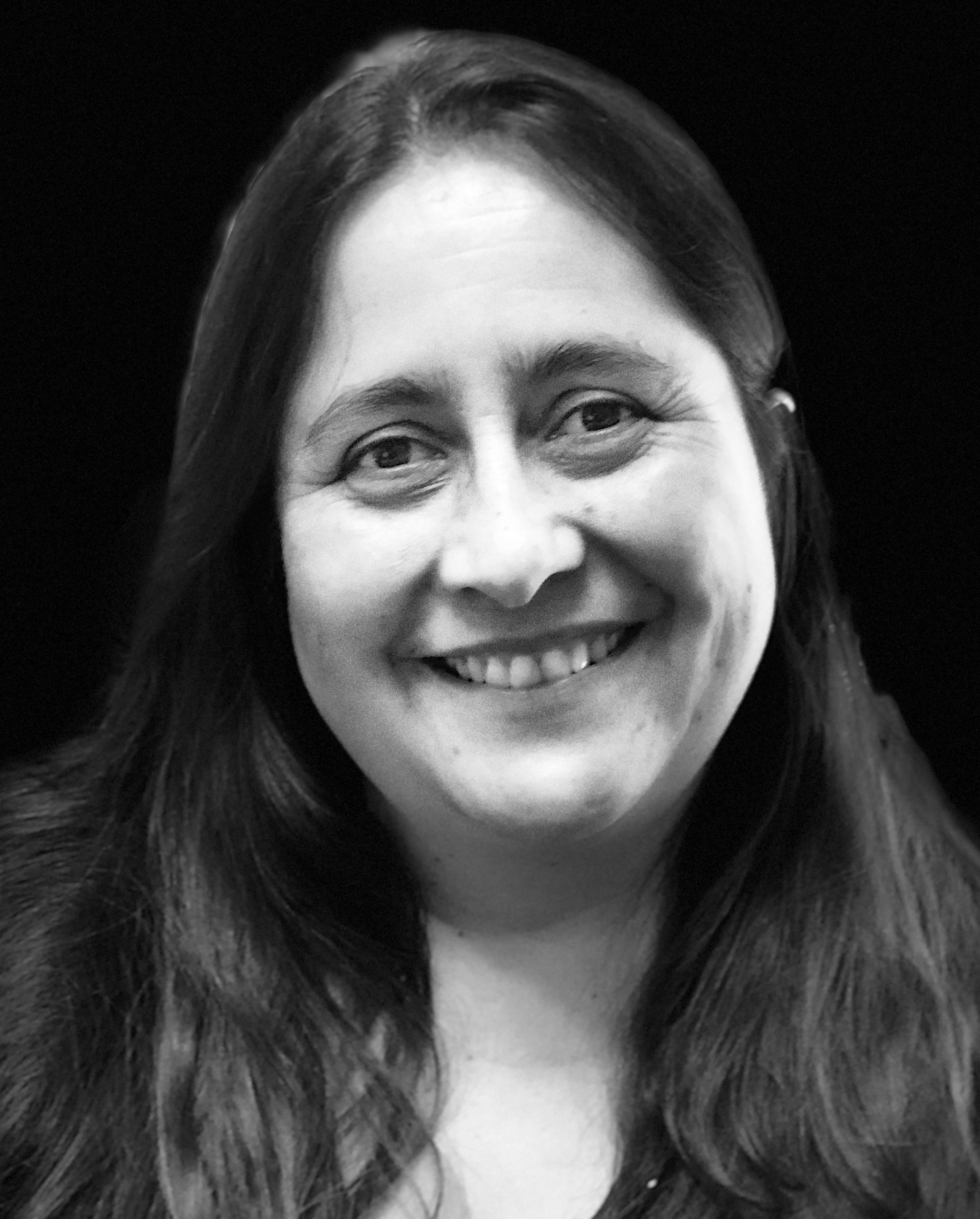 NURT VILLANI
Conductor, New Voices
Nurt Villani joined the faculty of the Handel and Haydn Society as conductor of the New Voices choir in 2019. After receiving her BA in music from the University of Cauca in Popayan (Colombia), she went on to study Choral conducting at the Conservatoire de Paris and Gregorian Chant conducting at the Conservatoire de Paris (France), where she was awarded the first prize. During that time, Nurt was assistant conductor of the Maitrise de Paris, and was invited to conduct the Maitrise of the Cathedral in Metz, France, two leading youth choral organizations. Nurt has founded and directed various ensembles including the training choir at Conservatoire Francis Poulenc, the choir of Palais de la Culture in Puteaux, the World Music choir in the Cite International Universitaire, and the Popayan choir celebrating Latin-American music.
Her work in the Boston area after serving on the faculty of Project STEP, she teaches in the Andover Public Schools. She also regularly returns to Colombia to transmit her experience to the next generation of educators. In addition to Choral conducting, she holds diplomas in musical pedagogy from the Kodaly Institute in Ezstergom, Hungary; Willems in Lyon, France; and Dalcroze in NY.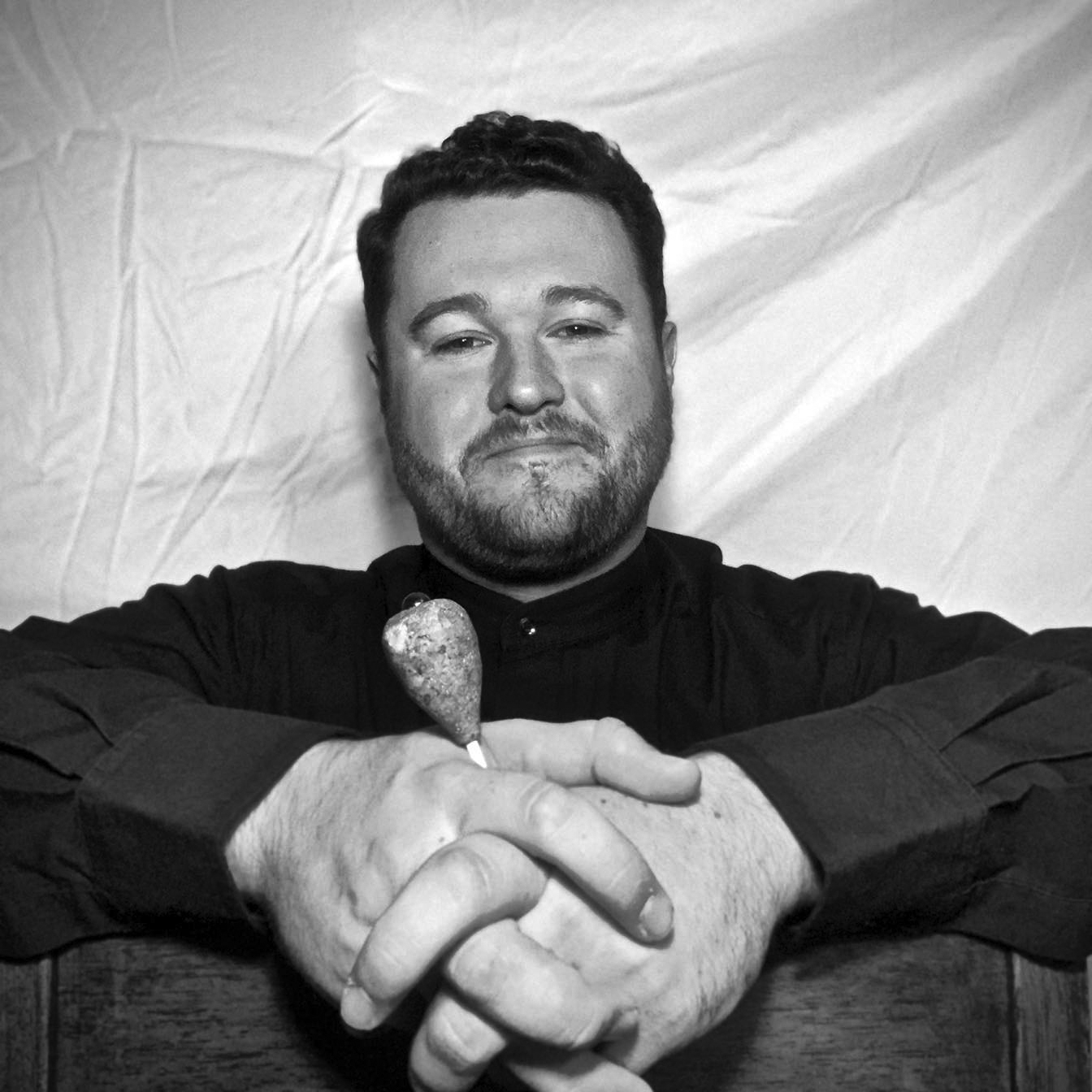 Andrew Milne
Assistant Conductor, Treble Chorus, Youth Chorale, and Concert Choir
An avid conductor, singer, and music educator based in Massachusetts, Andrew Milne is thrilled to join the faculty of H+H. He serves as Director of Choirs and Theater at The Bromfield School in Harvard, MA, working with students in grades 6-12 in three curricular choirs, an extra curricular choir, classroom music courses, and theater. His students have been accepted to district, state, and national honor choirs as well as top college programs around the country. Andrew also serves as Music Director of the Westborough Community Chorus in Westborough, MA, working with 60 singers ages 18-85. In addition to his conducting, Andrew is a regular chorister and has sung with choirs such as the internationally acclaimed choirs of Joyful Noise in Torrington, CT with Dr. Gabriel Lofvall, and the Worcester Chorus under Dr. Chris Shepard. His conducting teachers have included Dr. Vernon Huff, Dr. Edward Bolkovac, and Dr. Julie Hagen. In 2014 Mr. Milne was honored as the recipient of the Evangelyna Etienne Scholarship Award given by H+H to a member of the HHYC community for commitment and passion for vocal music. Mr. Milne is passionate about community music making, sparking a joy and love of singing in his students, and helping singers understand and navigate the voice change. Andrew is an active member of NAfME, ACDA, and Pi Kappa Lambda. He holds a Bachelor's in Music Education from SUNY Fredonia and a Master's in Music Education: Choral Conducting from The Hartt School, University of Hartford.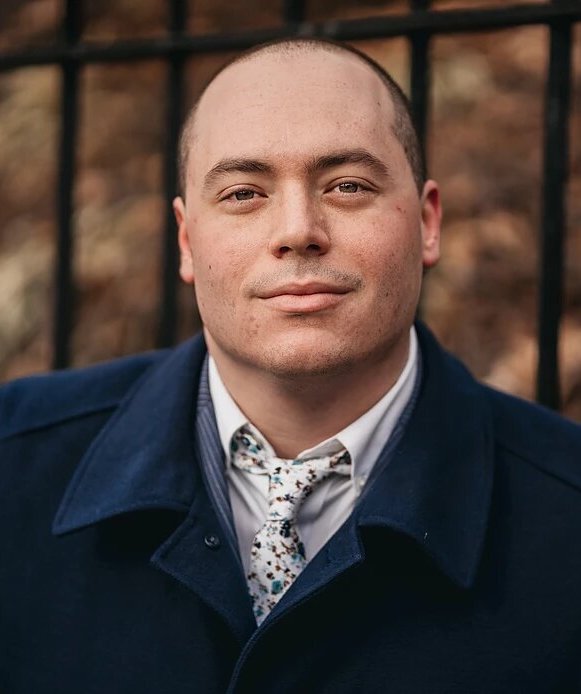 Devon Russo
Assistant Conductor, Chorus of Sopranos and Altos
New England based Bass-Baritone, Conductor, Composer and Educator, Devon Russo joined the HHYC as a teaching assistant in 2021 and now serves as the Assistant Conductor for the Chorus of Sopranos & Altos under Alyson Greer Espinosa. Devon Russo performs frequently as a soloist and ensemble member in Opera, Contemporary Music, and Early Music throughout the United States. This season he has rostered with the Sante Fe Desert Chorale, The Crossing, the newly formed New York Philharmonic Chorus, and is a Choral Fellow at Marsh Chapel. Devon serves on the voice faculty at Providence College and is the Director of the Bryant Singers and faculty advisor to the Bottom Line at Bryant University. Devon has written music for stage productions at the Burbage Theatre Company, OUTLOUD theatre, the University of Rhode Island and Providence College, as well as his own contemporary arrangements of Baroque pieces and art songs. Devon has taken part in Young Artist Programs with the Boston Early Music Festival, the Voces8 Choral Scholars, the Académie Orford Musique, the Seraphic Fire at the Aspen School of Music, Tafelmusik, Haymarket Opera Company, Source Song Festival, the Amherst Early Music Festival. Devon earned his Master's in Vocal Performance from the Manhattan School of Music and Bachelors in Vocal Performance from the University of Rhode Island and just graduated with his Doctorate of Musical Arts from Boston University.
drusso@handelandhaydn.org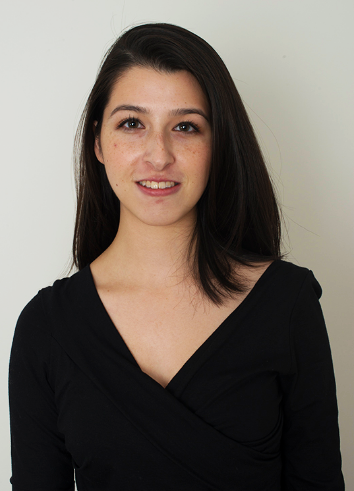 Annina Hsieh
Teaching Assistant, Chorus of Sopranos and Altos
Annina Hsieh is a Boston-based soprano and educator. She is excited to join the HHYC staff this fall as the Chorus of Sopranos & Altos Teaching Assistant. Annina completed her Master of Music in Voice Performance at Cleveland Institute of Music, and her Bachelor of Music in Vocal Performance at Ithaca College. Praised for her sensitivity as a performer, Annina strives to connect with audiences in opera and recital settings, and was the 2019 winner of the Handel and Haydn Society's Barbara E. Maze Award for Musical Excellence.
Annina is a private voice teacher in Brookline and a voice instructor at Lexington Community Education. As a teacher, she works with students to develop and use their natural voice to express themselves through song. Annina believes that, above all, lessons should be tailored to each student's learning style and musical goals. Her students have been accepted into college programs for Vocal Performance and Musical Theater.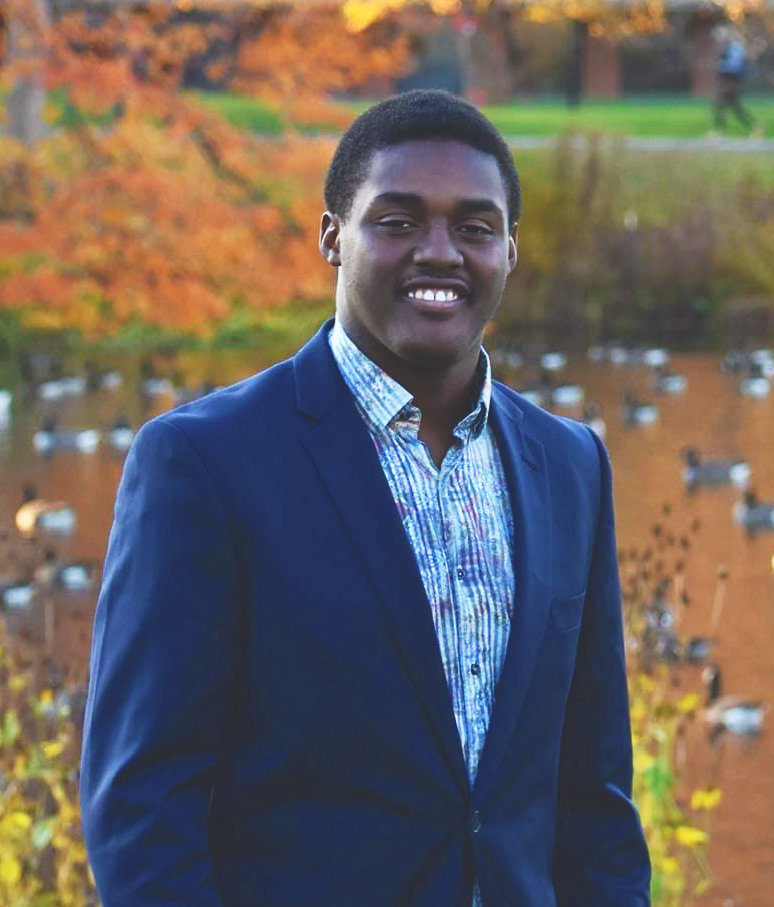 Nathaniel Smith
Teaching Assistant, Chorus of Tenors and Basses
Hi, I am Nathaniel Smith and I am a music educator working in the Arlington Public schools teaching general music and choir at  Ottoson Middle School. I have been into music since the 4th grade. I was a part of the Handel and Haydn Society's Choir of Tenors and Basses when I was in high school. I was also a part of the Vocal Apprentice Program. This program really opened the door for me when I was auditioning for college. It allowed me to blossom into the singer I am today. In my high school, I joined every group at my school for singing. I then moved on to study music education at the University of Massachusetts, Amherst. After that, I landed my first job teaching music at Ottoson Middle School, where I am in my first year of teaching. I also teach choir and voice lessons in the week for my school. I am so excited to work with new youth and it has been a blast working alongside Dr. McDonald as the Teaching Assistant for the Choir of Tenors and Basses.
Laura Nevitt
Lead Musicianship Teacher
Laura Nevitt is a Boston-based conductor, composer, and soprano. She is currently pursuing a M. M. in Choral Conducting at Boston Conservatory at Berklee, studying conducting with Dr. George Case. She earned degrees in composition and music education from the University of South Carolina. During her time as a choral director in South Carolina, Nevitt's ensembles consistently earned superior ratings at the Carowinds Festival of Music in Charlotte, North Carolina, and the Music USA Festival in Orlando, Florida. She is a founding member and co-director of Nightingale, a Boston-based vocal ensemble focused on innovative programming and original and experimental compositions. As a soprano, she has performed Reich's Drumming with New York-based ensemble So Percussion. Her compositions have been featured in concerts by Nightingale, the University of South Carolina Concert Choir, the East Central College Choir in Missouri, and the First Presbyterian Church Chamber Choir during the Piccolo Spoleto Festival in Charleston, SC.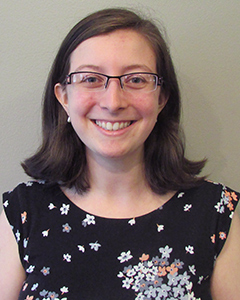 Talia Greenberg
Musicianship Teacher
Talia is in her second year as a musicianship teacher with H&H after three years of substitute teaching in the program. A native of Brookline, Talia is glad to be back in the Boston area. She is currently a 5th and 6th grade math and ESL teacher in the Somerville Public Schools and has spent the past nine years teaching in a vast array of settings locally and abroad. She holds a Master of Arts in Teaching degree in Elementary Education from Brown University and a Bachelor of Arts degree in Psychology from Oberlin College. Talia sings in Boston's semi-professional Jewish a cappella group, Honorable Menschen. Outside of teaching and singing, Talia enjoys tap dancing, baking, and learning foreign languages.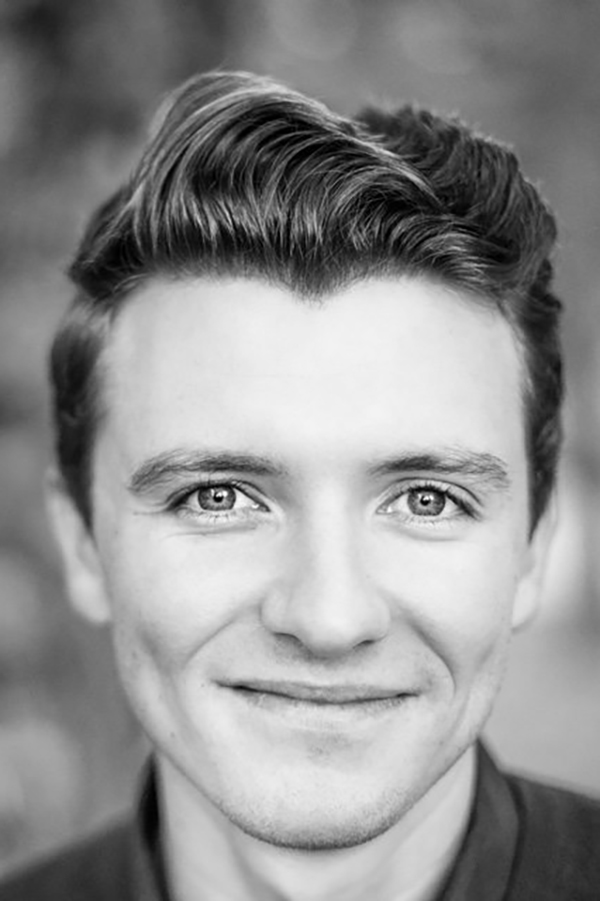 Kilian Mooney
Musicianship Teacher
Kilian Mooney, sought after teaching artist, chorister, and tenor soloist throughout the Boston area, holds a Bachelor of Music Education degree from the University of Rhode Island and a Master's degree in Vocal Performance from the Longy School of Music. Kilian performs with several choral groups in the Boston area, including Renaissance Men, Labyrinth Choir, and Cappella Clausura. He travels home regularly for engagements with the Providence-based early music ensemble, Ecclesia Consort, and he has also sung with the Nahant Music Festival, the Newport Music Festival, and the Lucerne Music Festival in Lucerne, Switzerland. Currently, Kilian teaches chorus and general music at Saint Peter School in Cambridge, MA. In addition, he teaches adults through his position as assistant director for Sharing a New Song, a cultural exchange choir in Belmont, MA. Kilian frequently returns to the University of Rhode Island to speak on the art of singing and the importance of educating young singers, a calling that is near to his heart.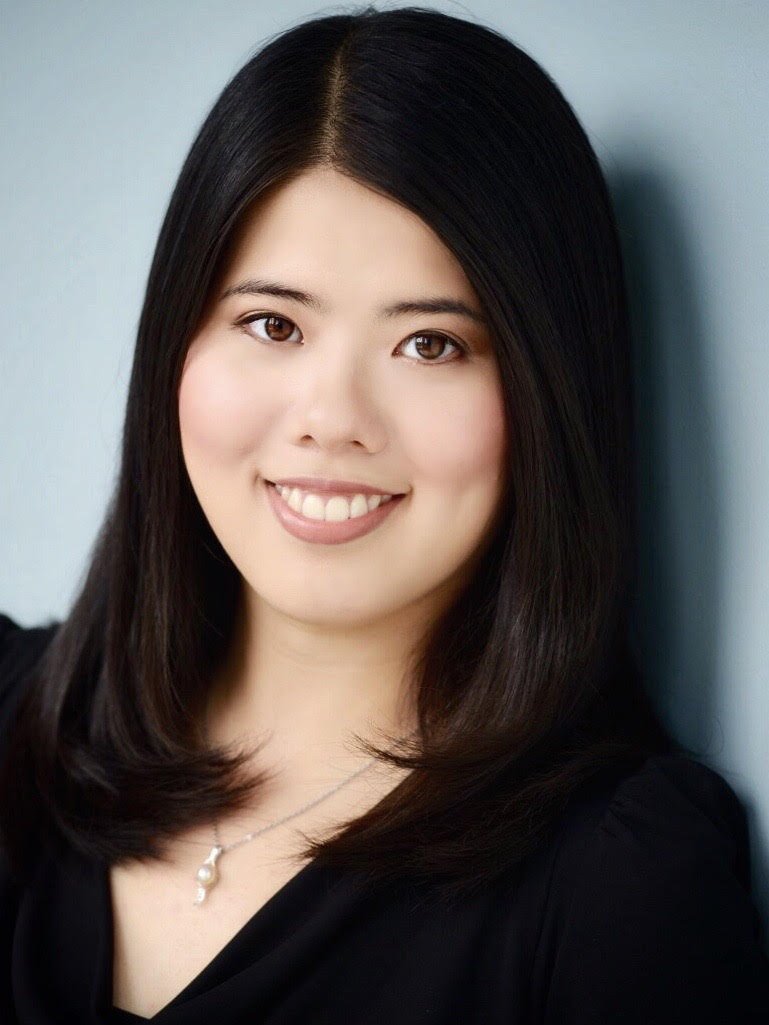 Leona Cheung
Pianist for New Voices
Leona Cheung is thrilled to join the Handel and Haydn Society Youth Choruses Faculty in 2021-22 Season. As a Boston-based collaborative pianist, she serves as staff pianist at the New England Conservatory and has worked with the Handel and Haydn Society, Boston Children's Chorus, and MIT Women's Chorale.
Leona is respected for her musical leadership from the piano and her responsiveness to conductors' instructions. She joined as Collaborative Piano Fellow in the Professional Choral Institute at the Aspen Music Festival, where she worked closely with the Grammy-nominated vocal ensemble Seraphic Fire and Artistic Director Patrick Dupré Quigley. Leona served as rehearsal pianist in J.S. Bach's Mass in B minor, Christmas Oratorio, Haydn's Creation and Mozart's Mass in C minor, all under the baton of Maestro Helmuth Rilling and collaborated with Hong Kong SingFest. Leona was a founding member and pianist with Cantoría Hong Kong for 7 years, she has performed concert tours in the United Kingdom, Czech Republic, China and Taiwan. Her piano recording with Cantoría Hong Kong can be heard on the Chinese choral music album entitled "Half Moon Rising", presented by Edition Peters.
Leona's deep devotion to Art Song repertoire has brought her to perform extensively in many international festivals. She was the Art of Song Fellow of the Toronto Summer Music Festival, Young Artist of Leeds Lieder Festival, Masterclass Participant of the Oxford Lieder Festival, Franz Schubert Institute in Baden bei Wien, and Songfest, where she worked with many esteemed artists and scholars across the United States and Europe.
Born and raised in Hong Kong. Leona is an alumna of the Hong Kong Children's Choir. She earned her Master of Music and Graduate Diploma in Collaborative Piano from New England Conservatory, and a Bachelor of Music degree in Piano Performance from Hong Kong Baptist University.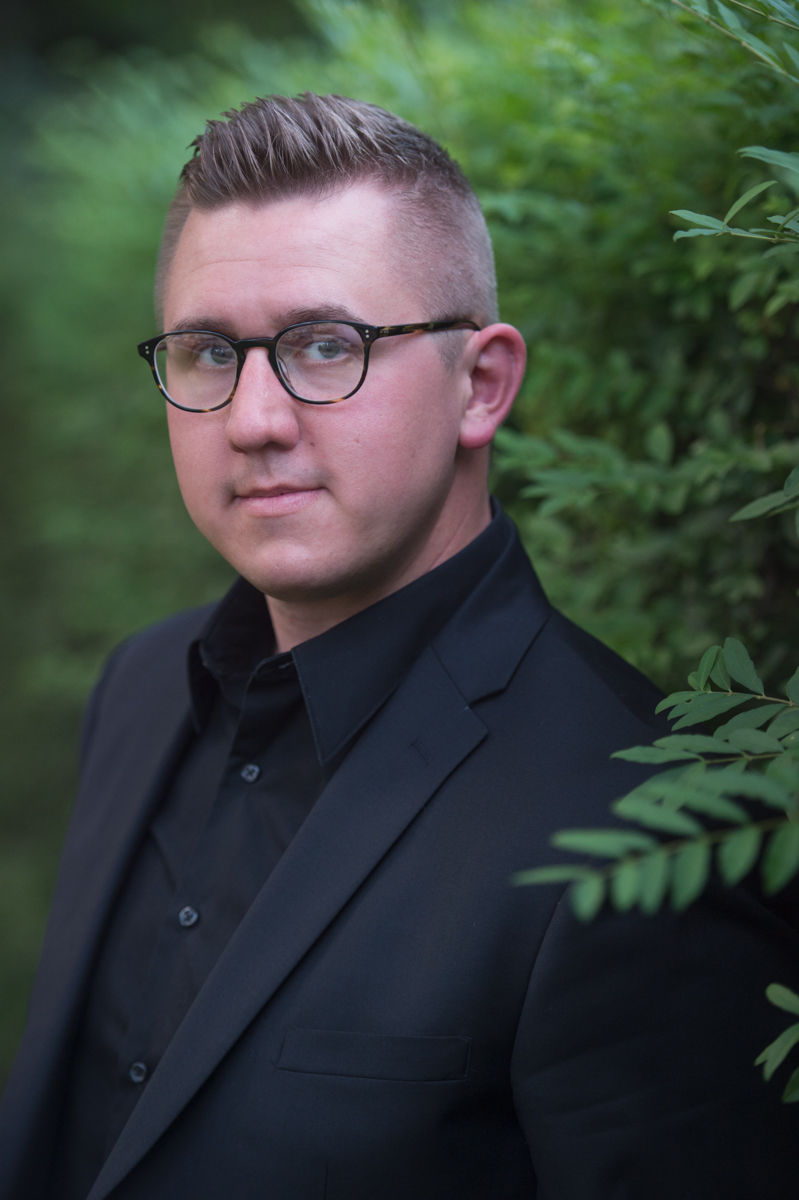 Andrew David Mattfeld
Pianist for Chorus of Tenors and Basses
Originally from the suburbs of New York City, conductor, pianist, and tenor Andrew David Mattfeld now spends his time living, teaching, and performing in an around the Boston area. His early training in music consisted of intensive voice and piano, studying under Morris Borenstien of The Julliard School, and soprano Eileen Mackintosh. He holds both Bachelors and Masters Degrees from Ithaca College School of Music concentrating in Vocal and Piano Performance as a student of Patrice Pastore, David Parks, Charis Dimaras, and Karl Lutchmayer. Andrew was a chorister with the Ithaca College Choir for 6 years and is a founding member of UNYC (Upstate New York Chorus).  His conducting studies were with Lawrence Doebler, Janet Galván, and Jeffery Meyer. Andrew performed at the Adriatic Chamber Music Festival in Bonefro, Italy as a solo and collaborative pianist, and as a tenor soloist for the 2012 Salzburg Festival. 
Andrew has presented lectures, recitals, and concerts in Ithaca, Boston, and around the US and Europe, performing voice and piano recitals, as well as collaborations between area orchestras, chamber ensembles, choruses, and soloists, as a soloist himself or conductor. Andrew made his international conducting debut at the Louis Lewondowski Festival in Berlin, Germany in 2014. An intensive academic, his Graduate thesis on the development of Cabaret culture as a form of political resistance in NAZI Germany was the basis for a Fulbright to examine the current state of the art form in Berlin. He has participated in Masterclasses as a singer, pianist, collaborator, and conductor with many notable performers and teachers such as Sharon Sweet, Penelope Bitzas, Lindsey Christiansen, and the violinist Nadja Solerno-Sonnenberg.
Mr. Mattfeld currently lives in Boston MA where he is on Faculty at Northeastern University where he has a large studio of both singers and pianists. He is formerly on Voice and Piano Faculty at the Fay School in Southborough, MA. He serves as Director of Music Ministries and Organist at First United Methodist in Melrose, MA, and Director of Music and Organist with the Central Reform Temple at Emmanuel Church. He has been a chorister with the Back Bay Chorale, The Metropolitan Chorale, is a former Teaching Fellow with the Boston Children's Chorus, and Assistant Conductor for The Zamir Chorale of Boston.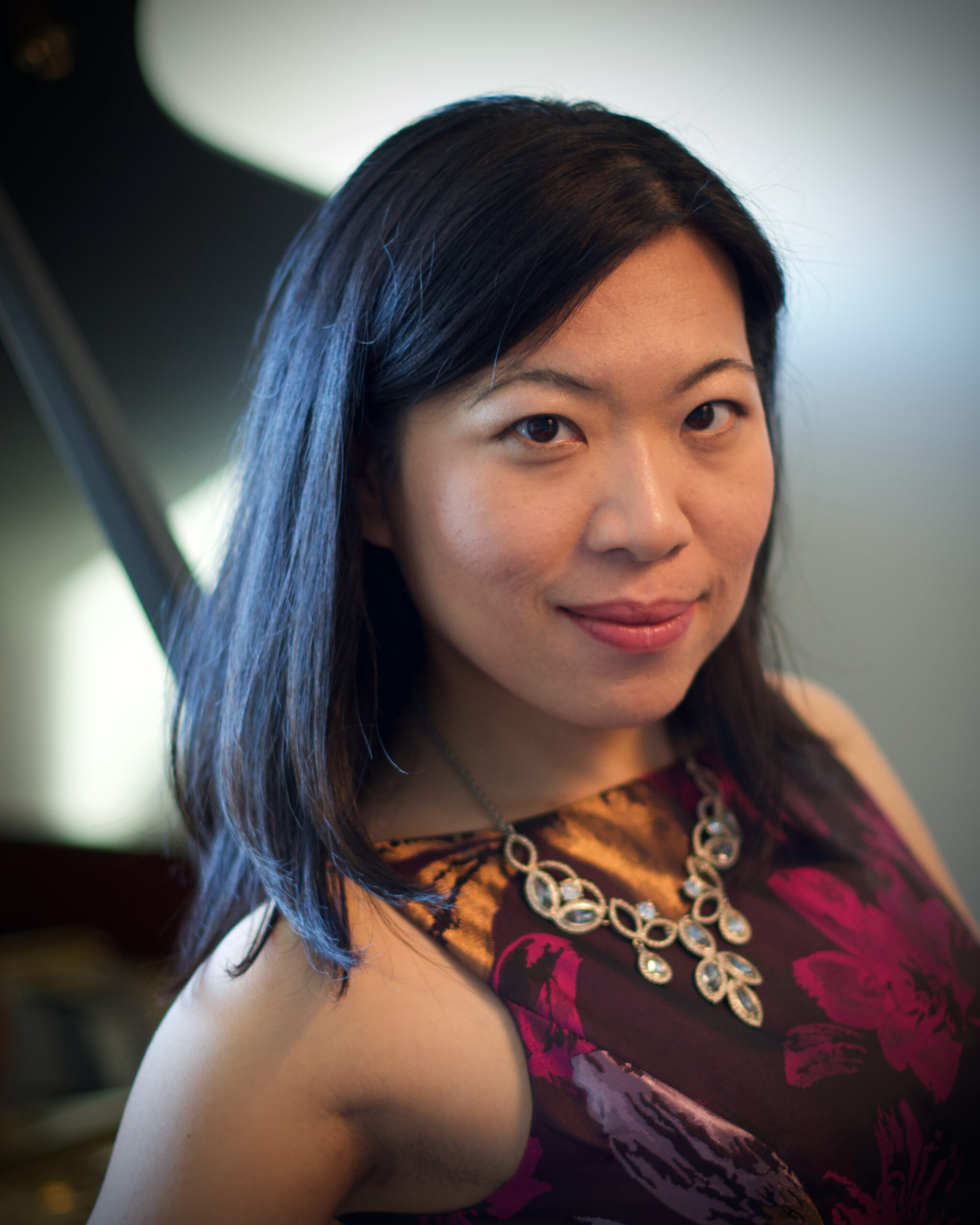 Pei-Yeh Tsai
Pianist for Chorus of Sopranos and Altos and Chamber Choir
Born in Taiwan, Pianist Pei-yeh Tsai joined the HHYC faculty this season as the collaborative pianist for the Chorus of Sopranos and Altos and Chamber Choir She has appeared as a substitute pianist for the Chicago Symphony Orchestra, Milwaukee Symphony Orchestra, alongside as principal pianist for the Peoria Symphony and the New Bedford Symphony. Her performance is best described by cellist Yo-Yo Ma: "…a powerhouse of a pianist, and she plays with an incredible depth of soul"; by conductor and harpsichordist Nicolas Kraemer "...her ability to go beyond technique to forge an emotional connection between audience and music is quite noteworthy." Tsai has won prizes and grants in several international piano competitions, including the Aaron Richmond foundation, international New England Chamber Music Ensemble Competition; and the Special Viardo Prize at the Viardo International Piano Competition. Her performances can be heard on the Chicago Symphony website, WFMT, WTVP, WCTV, STV8. Tsai received her master's degree from The Juilliard School and doctorate degree from Boston University.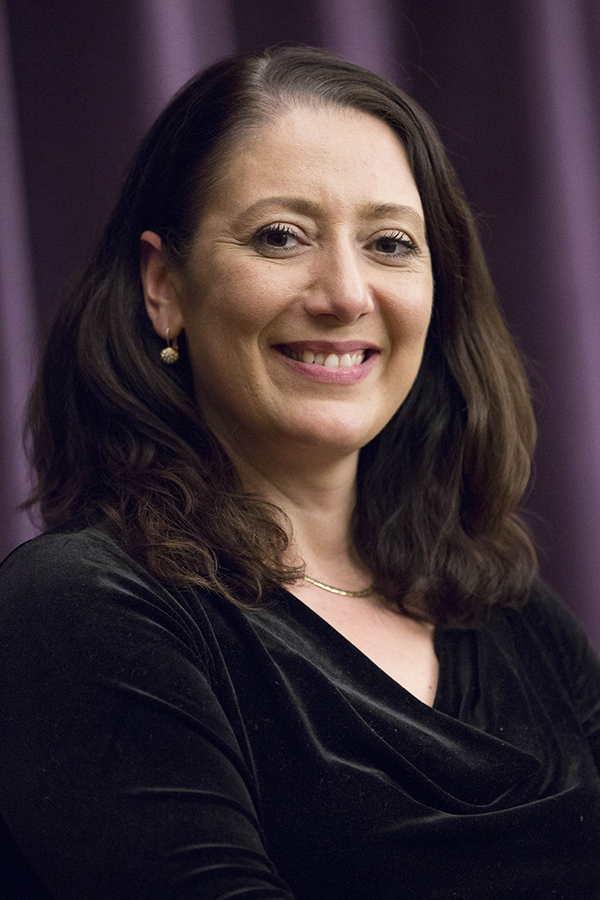 Maria Rivera White
Pianist for Treble Chorus, Youth Chorale, and Concert Choir
Maria Rivera White is currently the full time music director for St. John the Evangelist Parish in Canton. She studied at the Naples Conservatory of Music, and received her Bachelor of Music from the Eastman School of Music in Piano Performance. Her Master's degree from The Juilliard School is a double major in Collaborative Arts which includes Vocal Accompanying/Coaching. She has performed in such venues as Weill Recital Hall at Carnegie Hall, Steinway and Alice Tully Halls, and the Kyoto International Music Festival. Maria was an adjunct instructor in piano for eight years at Vassar College in New York, where she performed solo piano works on the annual Vassar College Modfest. She performed the world premiere of Vassar composer Suzanne Sorkin's solo piano piece Falling through Crimson and Lead at Merkin Hall, NYC, which she later recorded. She continues performing throughout the US and abroad, most recently in Tallin, Estonia with violinist Gary Ronkin. Upcoming projects include recording the solo piano works of Boston composer, John Holland in the spring.