H+H Youth Choruses Spring Concert
Enjoy the amazing work of all of our H+H Youth Choruses singers at the HHYC Spring Concert on May 21 at 3:00PM!
Tickets are $10 and the concert is open to the public. This concert is now sold out - to be placed on a waiting list, please contact our Box Office at 617.262.1815.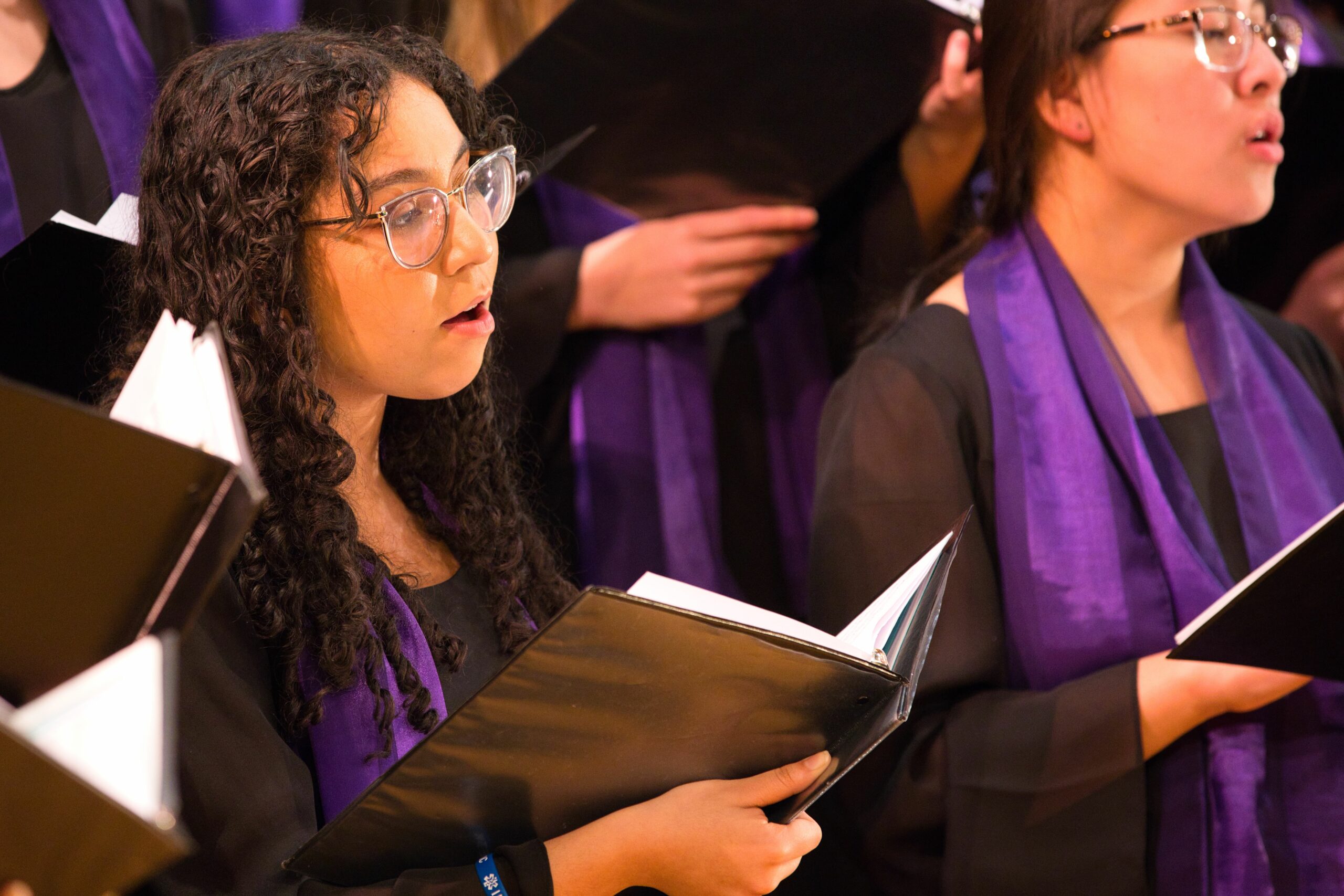 About the Concert
Enjoy an afternoon of soul-stirring and beautiful music from all seven of our talented Youth Choruses as they perform songs by composers spanning centuries and continents! Woven throughout this concert are settings of sometimes haunting, sometimes glorious Negro spirituals, always bold in the face of adversity. Concluding the concert will be a performance of William Dawson's "Ezekiel Saw the Wheel," conducted by special guest, H+H Resident Conductor Anthony Trecek-King.
Sunday, May 21, 2023
3:00—4:30PM

Roxbury Community College Media Arts Center
1234 Columbus Ave, Boston, MA
Performers
H+H Youth Choruses Ensembles
New Voices, Treble Chorus, Youth Chorale, Concert Choir, Chorus of Sopranos and Altos, Chorus of Tenors and Basses, Chamber Choir
Conductors
Alyson Greer Espinosa
Dr. Jennifer Kane
Dr. Kevin J. McDonald
Andrew Milne
Dr. Devon Russo
Dr. Anthony Trecek-King
Nurt Villani
Collaborative Pianists
Leona Cheung
Andrew David Mattfeld
Dr. Pei-yeh Tsai
Maria Rivera White
Music
Romani Dance: Niška Banja
McNeal: Whenever the Wind is High
Spiritual: Poor Man Lazarus
MacGillivray: Song for the Mira
Voth: Standing Tall
Chilcott: Circles of Motion
Koppin: When Music Sounds
Bussewitz-Quarm: I am a Voice that Sings
Spiritual: Joshua Fit De Battle of Jericho
Children's song: Caranguejo
Margueritat: Un P'tit Crab
Albrecht: Crawl Like a Crab
Doktor Eisenbart
Spiritual: I've got peace like a river
Folk song: Zum Gali Gali
Ebel-Sabo: Dance of the Willow
Folk song: J'entends le Moulin
Howells: In youth is pleasure
Folk song: Arirang
Schubert: Gott ist mein Hirt, mir wird nichts manegin
Spiritual: Music Down in My Soul
Dawson: Ezekiel Saw the Wheel