H+H's commitment to music education goes as far back as Lowell Mason (1792–1872), a 19th-century pioneer in the field and former H+H president. Mason's legacy continues today with the Karen S. and George D. Levy Education Program, which provides music education to thousands of students annually, through H+H Youth Choruses (encompassing seven choruses), Collaborative Youth Concerts, and in-school residencies. In addition, H+H provides professional training and master classes to students enrolled at the Massachusetts Institute of Technology, New England Conservatory, and other area colleges.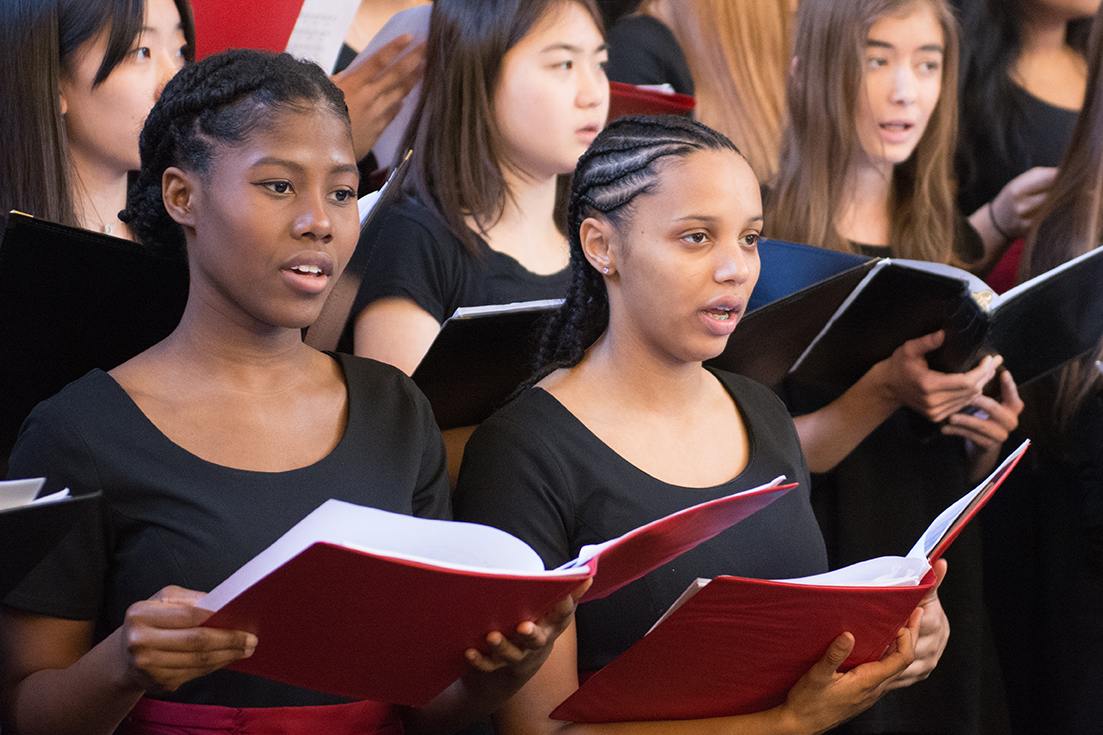 Collaborative Youth Concerts
Collaborative Youth Concerts bring choirs from Greater Boston area high schools together to perform alongside Handel and Haydn Society musicians in their home communities and Symphony Hall. High school choruses from different districts master challenging repertoire and perform together in concert with H+H's Associate Conductor and members of its Period Instrument Orchestra and Chorus. The concerts are in the students' own schools for their peers, teachers, families, and community members.
Each year, 300 students share this memorable cultural experience.
"It's never awkward when the different schools come together, even though they are from different backgrounds. Music brings them together."
- Catherine Carnabuci, former Music Director of Quincy Public Schools
Boston School Partnerships bring H+H teaching artists to elementary schools that otherwise would not have access to music instruction. Weekly in-school music classes allow students to build their musical skills while fostering their creativity and self-expression. H+H collaborates with elementary schools in several Boston neighborhoods to provide classes throughout the school year.
For more information, please contact Emily Reed, Vice President of Education and Community Engagement, ereed@handelandhaydn.org ​or 617.262.1815 x117.