Our Commitment to Diversity, Equity, Inclusion, and Access
The mission of the Handel and Haydn Society is to inspire the intellect, touch the heart, elevate the soul, and connect us all with our shared humanity through transformative experiences with Baroque and Classical music.
Inspired by our mission, H+H is fully committed to bringing our music to people in ever more diverse communities across Boston, and to encouraging their involvement. The diversity, equity, and inclusion (DEI) goals in H+H's Strategic Plan are to increase the diversity of H+H's Board, staff, musical talent, and audiences; seek diverse performance venues; and offer H+H's learning opportunities to engage adults, school-age children, and educators in communities across greater Boston.
In March 2021, H+H posted a summary of its DEI plan on its website, with a promise to keep you informed of progress toward that plan. Underneath each section of the plan below, you'll find a summary of H+H's actions over the past year in that area.
H+H Stone Fellowship
The Handel and Haydn Society is thrilled to announce the H+H Stone Fellowship, a prestigious two-year performance fellowship for musicians who wish to pursue careers in period instrument performance of Baroque and Classical music. A first of its kind among period-instrument orchestras, the Fellowship will foster the development of early-career musicians whose socio-cultural identities have been historically underrepresented in the field and will further H+H's vision for a more diverse and equitable field on a national scale.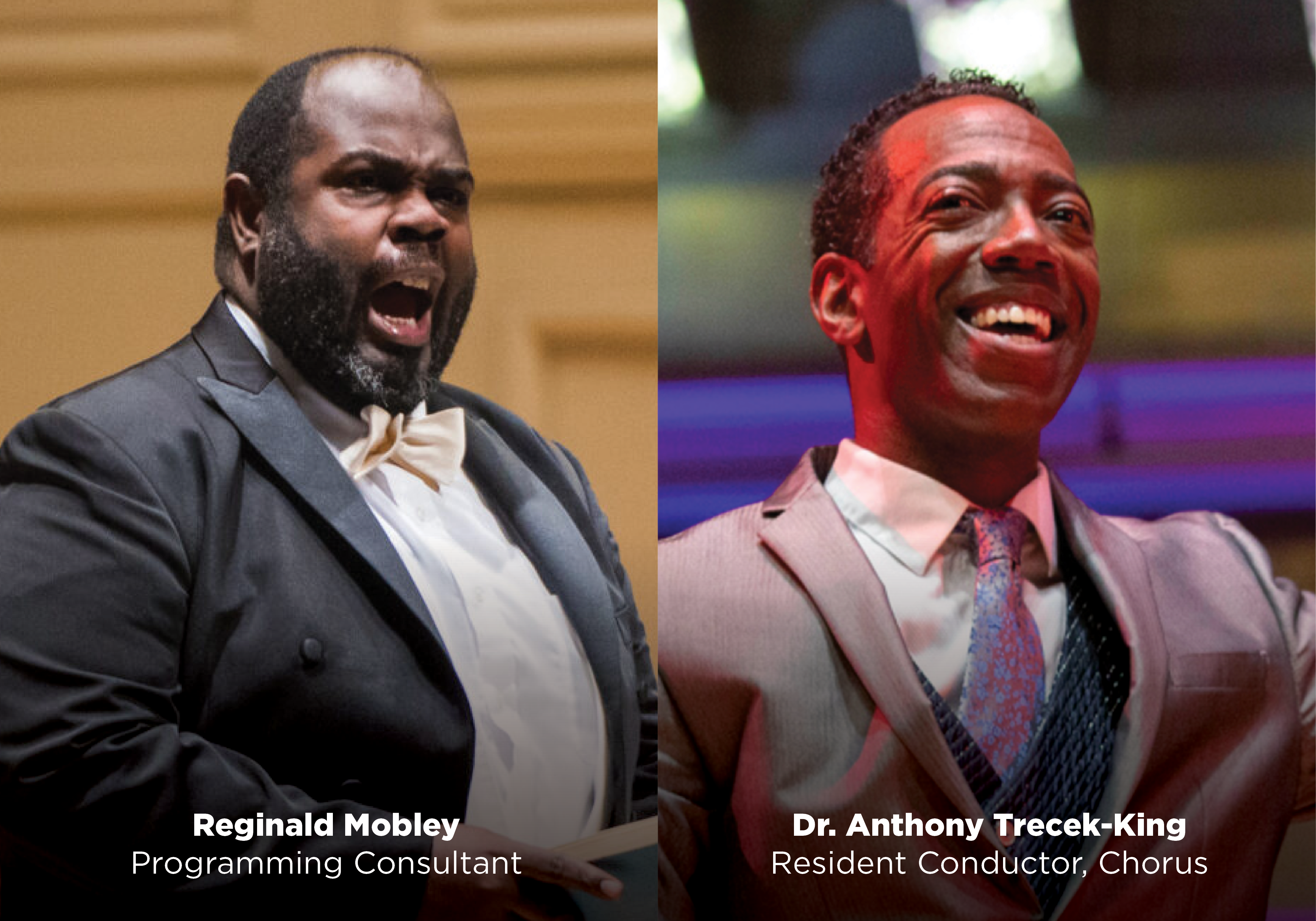 Artistic / Programming 
As a period instrument ensemble, H+H has an exciting opportunity to present works by Baroque and Classical composers of all colors and genders, enlivening our repertoire with music our audiences would enjoy discovering.
H+H has added programming consultant Reginald Mobley to its artistic team. Mobley is an internationally-acclaimed countertenor and expert in Baroque and Classical works by people of all colors and genders. He is working with Artistic Director Jonathan Cohen to bring more works by a diversity of composers to our stage.
H+H has also added Dr. Anthony Trecek-King to serve as Resident Conductor, Chorus, along with Scott Allen Jarrett. Dr. Trecek-King will partner with Jarrett and Jonathan Cohen to bring more singers of color to the H+H Chorus.
Our "Every Voice" Community Engagement concerts, begun in 2016, feature music by composers of many social identities in performances in Roxbury, the South End, and other Boston neighborhoods.
FEBRUARY 2022 UPDATE:
We opened our 2021-22 season in August with the world premiere of former U.S. Poet Laureate Tracy K. Smith's new text to Beethoven's "Ode to Joy" before an audience of 10,000+ at the DCR Hatch Memorial Shell.
In October, we performed the live concert premiere of Jonathan Woody's Suite for Orchestra after the works of Charles Ignatius Sancho. H+H commissioned Woody to write this suite on themes by the remarkable Sancho (1729-1780), who was born on a ship carrying enslaved people, escaped slavery, and became the first person of African descent to vote in a British election and to publish classical music.
We gave the H+H premiere of Louise Farrenc's Symphony No. 3 in November. Farrenc was a sensation in 19th century musical Paris, admired by Berlioz and Schumann, and a champion of women's rights.
We followed in January with the performance of the Overture to L'amant Anonyme by Joseph Bologne, the Afro-French 18th century composer Chevalier de Saint-Georges, best remembered as one of the first classical composers of African ancestry.
Our first three concerts this season were led by women, including the world-renowned Marin Alsop making her H+H debut in August; H+H concertmaster Aisslinn Nosky in October; and Laurence Equilbey, Artistic Director of Paris's Insula period instrument orchestra, making her H+H debut in November.
In December, we performed our annual concert commemorating the Emancipation Proclamation.
In partnership with New England Conservatory, we've completed a proposal for a first-in-the-country fellowship for period instrument musicians and vocalists of color, and are now seeking funding.
Audiences
A comprehensive study conducted by H+H in 2016 of the classical music market in greater Boston found that people of color comprise 20% of the Boston classical music market, but only 12% of H+H's audience. To find out why, H+H conducted a second study in 2018 focusing specifically on this cohort of classical music listeners and has created a strategy for attracting diverse audiences to our concerts. Keys to this strategy include increasing awareness of H+H, promoting artists of color, and ensuring that all feel welcome at our concerts.
FEBRUARY 2022 UPDATE:
We hired our Audience Development Manager in January, a new position for H+H.
The Audience Development Manager is focused on outreach to multicultural audiences, including African Americans, Asian Americans, and Latinx classical music fans.
Research showed that multicultural audiences skew younger, and so we also are targeting students throughout the greater Boston area, focusing on attendance by younger audiences.
H+H has reached out to affinity groups as collaborators that link us to new groups of people we hope will join us. These range from social impact ventures, to corporations that have diversity and inclusion professional teams already established.
We are committed to innovative marketing and partnership efforts, including use of social media and relatable neighborhood outreach.
H+H co-hosted a webinar with Early Music America featuring Black musicians in the field of early music and historical performance practice.
Our marketing materials have underscored the diversity of our onstage talent.
When in-person attendance was prohibited at the December Emancipation Proclamation concert due to Covid concerns, we quickly pivoted, recorded, and streamed the concert for free on H+H Plays On, our streaming platform, as well as YouTube.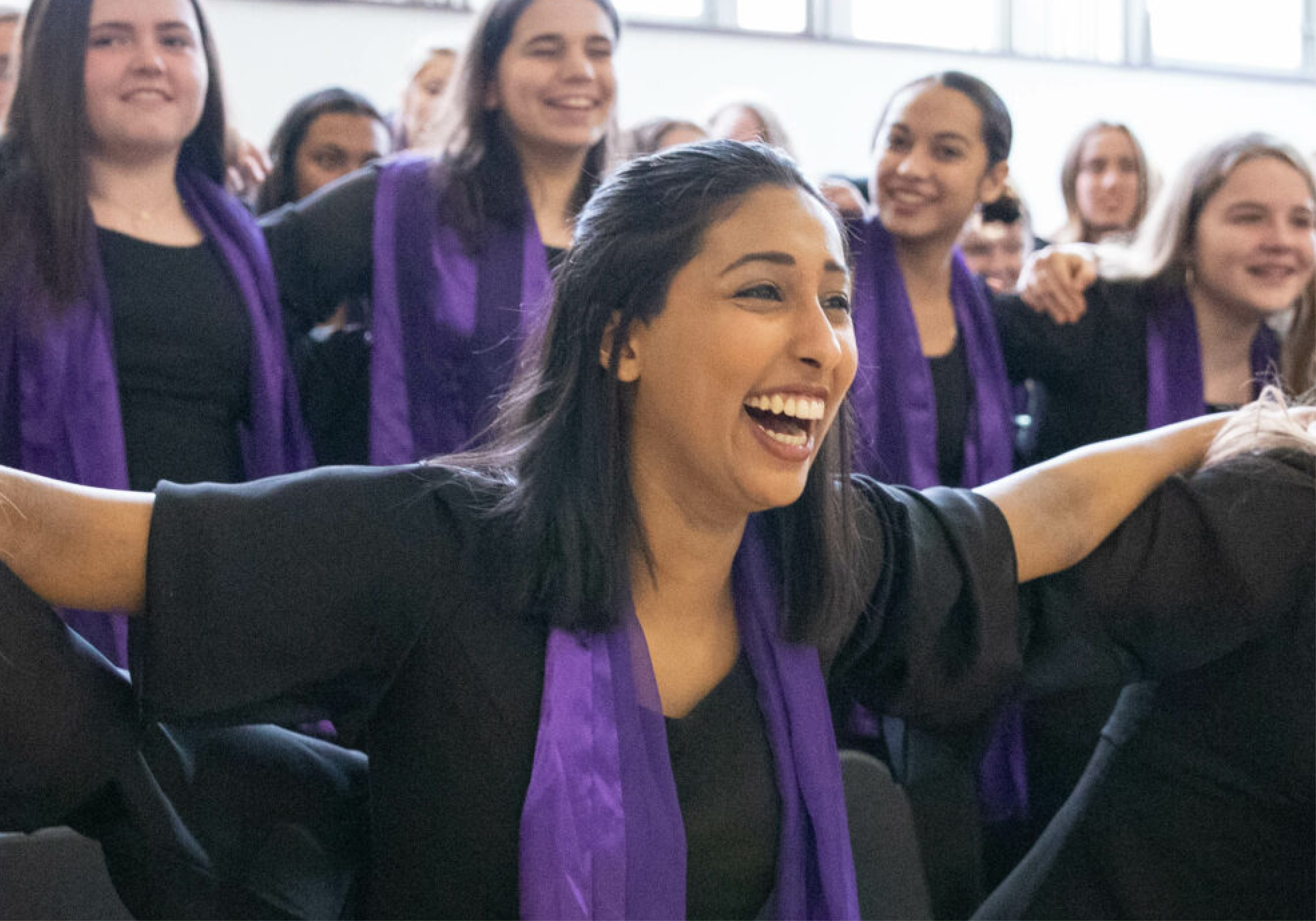 Education, Learning, and Community Engagement Programs
H+H believes that all people should have access at an early age to transformative experiences with music, and that these experiences can take place anywhere from Symphony Hall to a neighborhood church to a school classroom, online or in person. Through the Karen S. and George D. Levy Education Program, students connect with empowering, relevant, and rigorous artistic experiences and engage with repertoire from a variety of traditions and musical periods, including music by composers of color and composers of all genders.
Singers in H+H's seven youth choruses live throughout the greater Boston region and bring to their ensembles a wide variety of cultural experiences and identities. Scholarships are available, so finances are never a barrier for participation. Since 2013, H+H teaching artists have engaged Boston elementary school students in building their musical skills and fostering their creativity and self expression through weekly in-school music instruction.
FEBRUARY 2022 UPDATE:
The Boston Public School's Michael J. Perkins School was added to our music education program, delivering weekly music lessons into the classroom for students without adequate music education opportunities. The Perkins School joins four other schools that have regular music education through H+H.
We now manage seven youth choruses (for children ages 5 to 17) providing an intentional space of belonging for children of all self-identified genders and ethnicities. These young singers aren't just learning music; they're also learning teamwork, leadership and other essential life skills.
Staff and faculty are building a program to audition students in their own neighborhoods and schools to ensure that opportunity is equitable.
To facilitate a welcoming outreach, we distribute audition materials in both English and Spanish and assign Spanish-speaking staff to support Spanish-speaking students and families.
Repertoire guidelines for the H+H Youth Choruses and school-based teaching artists includes music by people of color, people of all genders, and music that is culturally relevant for our students.
H+H also has successfully piloted an online adult Learning Series, Musically Speaking Concert Previews, which are live conversations about the composers, works, instruments and musicians featured in each concert.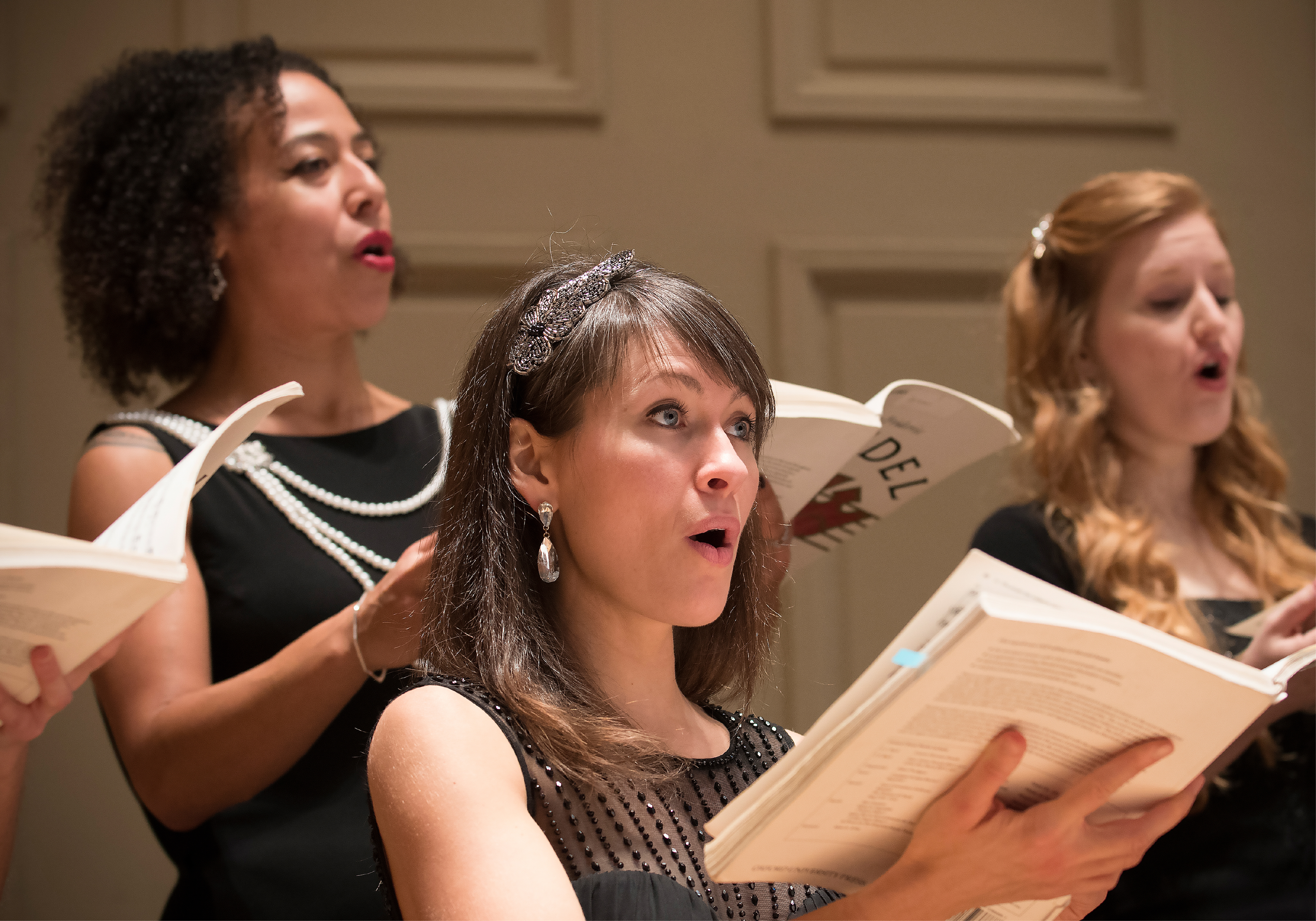 Staff + Administration
H+H has put in place DEI-sensitive employee search and hiring practices that support inclusion of underrepresented group members. We conduct biannual staff climate surveys to build toward DEI guidepost metrics, and we give regular learning sessions on DEI to staff, faculty, and musicians. 26% of H+H staff are people of color.
FEBRUARY 2022 UPDATE:
H+H continues our learning curriculum on DEI for staff, musicians, and youth program educators that translates into action on the ground in how we think about and decide on operational issues with equity implications.
Measures of success are tracked, since we developed a performance dashboard and a senior staff performance review process to assess metrics in meeting DEI goals.
Our Employee Handbook is periodically revised with updates about our hiring, onboarding, and promotion practices.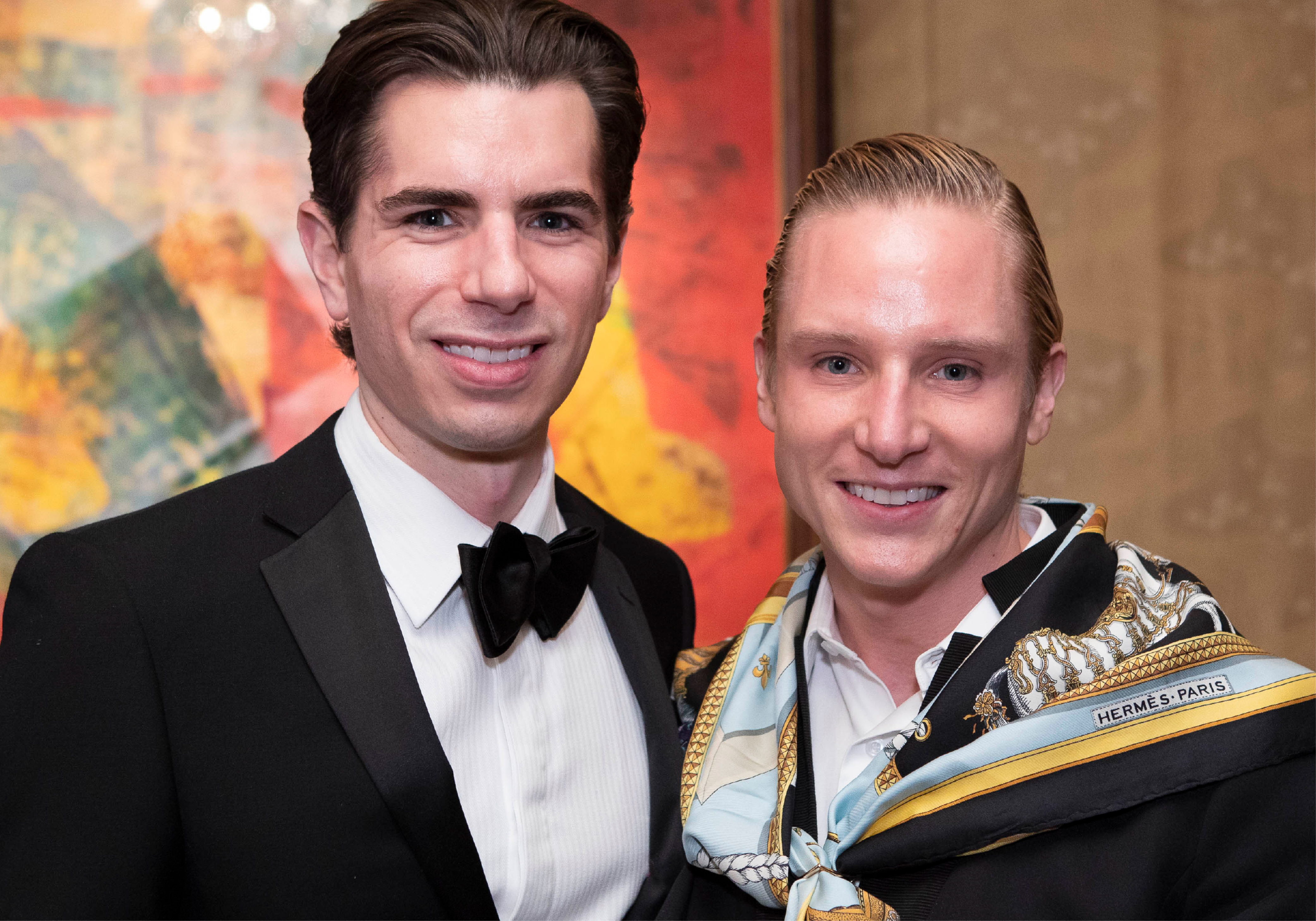 Board
The H+H Board created a Diversity and Inclusion Task Force in 2012, which became a permanent DEI Committee in 2018. The Committee reports on DEI initiatives at every Board meeting.
FEBRUARY 2022 UPDATE:
Our board voted to change the name of the Board of Overseers to Board of Advisors.
The financial giving requirement for the Board of Advisors was removed to recognize different ways of giving while facilitating broader representation.
H+H has continued our learning curriculum, and recently innovated beta templates for board reporting.
The Nominating Committee is setting goals for increasing Board diversity, starting with a Board survey that sets the baseline of our current members.