Symphony Hall Preconcert Meals
New for the 2019-20 Season! Purchase your dinner ahead of time and eat in Symphony Hall's Cabot-Cahners Room.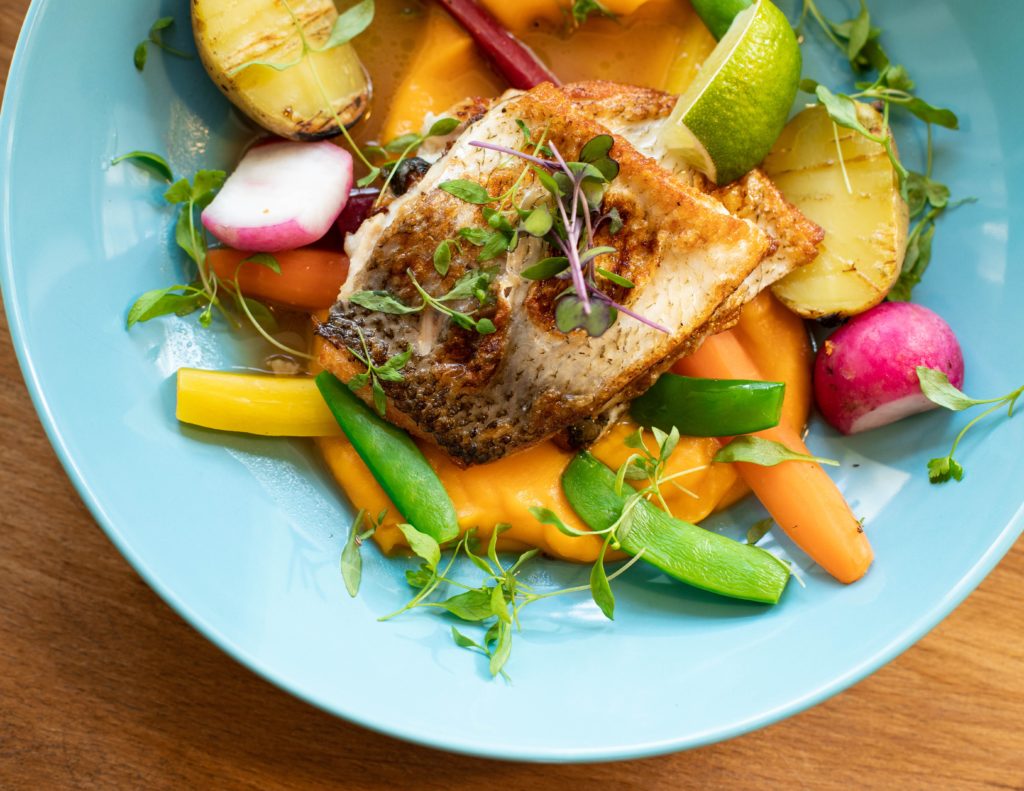 As a new convenience for our patrons, we offer the ability for you to order a pre-concert meal to enjoy on the evening of H+H Friday concerts at Symphony Hall.
Order your menu at least 72 hours before each concert (or, by noon on the preceding Tuesday). When you arrive at Symphony Hall, proceed to the Cabot-Cahners Room on the first balcony level, and tell the bartender your name. Please print your confirmation email as proof of purchase and present it to the Cabot-Cahners Room bartender. You may sit down at a table, and the bartender will serve your food; please allow 15 minutes for your food to arrive. Food service starts at 6:15 PM, and you should prepare to finish dining by 7:20 PM.
Menus will vary seasonally. Once placed, there are no food order cancellations or refunds. There will be a limited number of meals served before each concert. Be sure to order early!
CHEESE AND WINE PLATE | 40
Selection of local cheeses, grapes, crackers, and a half bottle of wine from the selection below:
Chardonnay | California
Sauvignon Blanc | New Zealand
Merlot | California
Cabernet Sauvignon | California
Vegetarian
TURKEY PESTO SANDWICH | 16
Roasted turkey, basil pesto, tomatoes, mozzarella, French bread
With Gaufrette potato and pickled vegetables
Nut-Free
CLASSIC CAESAR SALAD | 12
Romaine lettuce, croutons, Parmesan cheese, Caesar dressing
Add Shrimp 8
Add Chicken 5
Add Steak 9
Nut-Free
THE WEDGE ICEBERG | 11
Bourbon-glazed bacon, radish, heirloom tomato, bleu cheese, creamy dressing
Nut and Gluten-Free
BABY GREENS SALAD | 13
With shaved Asian pear, caramelized sunflower seeds, artichokes, citrus poppy seed dressing
Nut, Gluten, and Dairy-Free
SHRIMP COCKTAIL | 20
Shrimp, spicy cocktail sauce, lemons
Nut, Gluten, and Dairy-Free
CHARCUTERIE AND CHEESE | 22
Selection of local cheeses with salami, prosciutto, coppa, grilled crostini
Nut-Free
GRILLED FILET MIGNON | 40
With creamed leek and potato mash, garlic wilted greens, roasted heirloom carrot, and Merlot demi-glace
Nut and Gluten-Free
ROASTED CHICKEN BREAST | 30
Parmesan-crusted chicken, artichokes, baby potatoes, and lemon butter
Nut-Free
SLOW COOKED SALMON | 34
With potato purée, julienned vegetables, and basil vinaigrette
Nut and Gluten-Free
VANILLA PANNA COTTA | 10
With blood orange gelée and blackberries
Nut and Gluten-Free
CHOCOLATE MANDARIN MOUSSE WITH CARAMEL | 10
Nut-Free
BERRY BOWL WITH RASPBERRY COULIS | 8
Gluten and Dairy-Free