Overview
H+H's beloved community concert celebrating the many voices of the Boston community. This year's concert celebrates female composers – including queer women and women of color – in recognition of the 100th anniversary of the ratification of the 19th Amendment, led by Reginald Mobley.
Also featuring readings by Boston Poet Laureate Porsha Olayiwola and a special livestream Q+A hosted by Emily Marvosh.
Subscribers and donors over $100 will automatically be sent a link for this performance – for free. Questions may be emailed to boxoffice@handelandhaydn.org or call 617.262.3605.
Others may access this concert by registering, with a suggested donation of $10 to defray costs of production and help compensate the musicians. Please click below to register.
Location
Streaming Online
Dates
Sunday, November 8, 2020 at 3:00PM ET
Music
Queer Women
Isabella Leonarda: Venite, laetantes, Op. 20, No. 12
Reading: what is the suffrage movement to a blk womyn? an anthem by Porsha Olayiwola (b. 1988)
Mari Esabel Valverde: Prelude for piano in A-flat Major
Women of Color
Zenobia Powell Perry: "Homage"
Reading: Excerpt from an address to the First Annual Meeting of the American Equal Rights Association by Sojourner Truth (1797-1883), New York City, May 9, 1867
Zanaida Stewart Robles: "Kuumba"
Women of Boston
Florence Price: "A White Rose"
Florence Price: "Out of the South Blew a Wind"
Florence Price: "Song to the Dark Virgin"
Reading: Excerpt from the article "The Province of Women" (1847) by Lucy Stone (1818-1893)
Amy Beach: Improvisation No. 1 in A Maj, Op. 148
Closing
J. Rosamond Johnson: "Lift Ev'ry Voice and Sing"
Includes a special livestream Q+A hosted by Emily Marvosh.
Readings by
Porsha Olayiwola, Boston Poet Laureate
Performed By
Reginald Mobley, director and countertenor
Jessica Cooper, soprano
Cassandra Extavour, soprano
Elise Groves, soprano
Sonja DuToit Tengblad, soprano
Emily Marvosh, contralto
Clare McNamara, mezzo-soprano
Jonas Budris, tenor
Eric Perry, tenor
Stefan Reed, tenor
Jacob Cooper, bass
Peter Walker, baritone
Dana Whiteside, baritone
Shirley Hunt, cello
Julia Scott Carey, organ and piano
H+H Youth Choruses Concert Choir
Dr. Jennifer Kane, conductor
Sponsors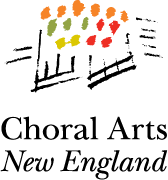 Supported in part by an Alfred Nash Patterson Grant from Choral Arts New England.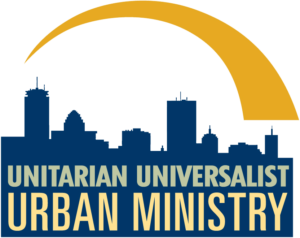 Thank you to the UU Urban Ministry for their partnership and support of this concert and to Reflection Films for supplying some of the footage included in the performance.