Overview
Bach lovers, rejoice! Our season opener immerses you in dazzling orchestral and vocal masterworks, performed in H+H's trademark style—on the period instruments Bach intended. You'll delight in the festive dances of the Third Orchestral Suite (listen for the sublime Air on the G String); and three of his most revered sacred cantatas, including the beloved "Sleepers Awake." Plus, hear for yourself what inspired a 20-year old Bach to walk 250 miles to hear – the music of his hero, Buxtehude.
Location
Symphony Hall
Dates
Friday, October 7, 2022 at 7:30PM
Sunday, October 9, 2022 at 3:00PM
Music
J.S. Bach: Cantata 61, Nun komm der Heiden Heiland
J.S. Bach: Orchestral Suite No. 3 in D Major, BWV 1068
Buxtehude: Cantata, Der Herr ist mit mir
J.S. Bach: Cantata 140, Wachet auf ("Sleepers Awake")
J.S. Bach: Cantata 191, Gloria in excelsis Deo
Performed by
Jonathan Cohen, conductor
Lauren Snouffer, soprano
Andrew Haji, tenor
Michael Sumuel, bass-baritone
H+H Orchestra and Chorus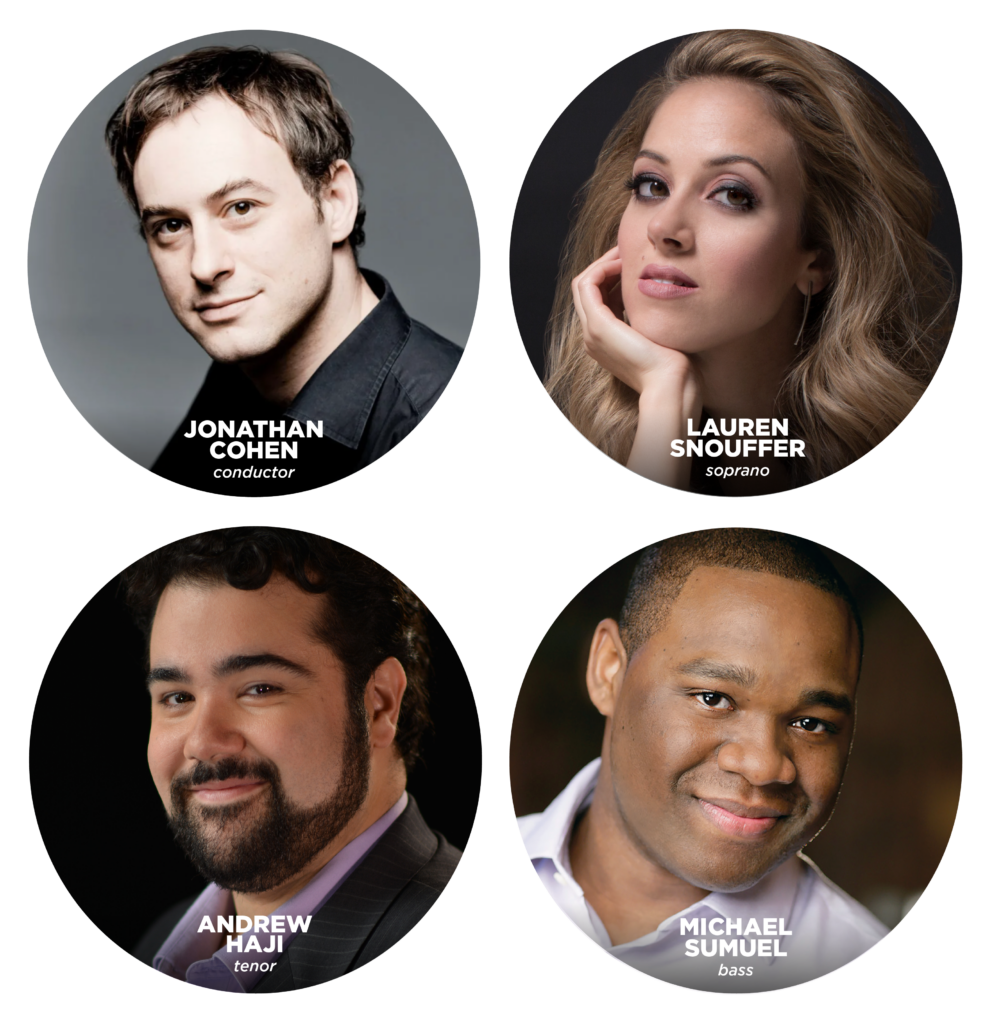 Concert Length
The concert runs 2 hours including a 20 minute intermission.
Program Book
Read all about this concert's music and musicians in the program book.
View the Program Book